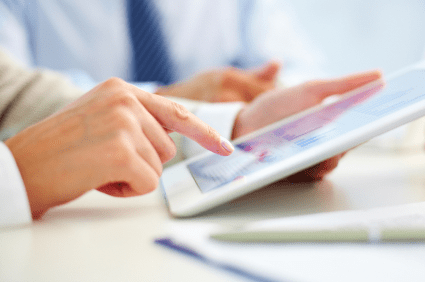 Mobile ERP isn't anything new. Enterprises have been integrating ERP capabilities with mobile devices for more than a decade. But, what's different about today's ERP mobile systems is that they need to accommodate an increasing number of devices. Further, older approaches to mobile enterprise resource planning are unable to fit the latest technological advances and individual requirements, such as data transfers between different types of mobile devices, including laptops, tablets and Smartphones.
Five Architectural Approaches to Mobile Enterprise Resource Planning
Although some ERP functions will never need to go mobile, customers have their own reasons to require the extension of specific features through mobile devices. These features are intended to support various business needs, such as sharing information, submitting new data, and verifying processes while on the go. Microsoft Dynamics AX already allows you to complete various tasks remotely regardless of where you are, helping you streamline business operations to create more value. To help you with mobile ERP data integration, here are five different architectural approaches you can access.
Client-to-Source: Similar to peer-to-peer file sharing protocols, client-to-source method makes it possible for you to connect to a central source of distribution of information from where you can download the data you need. Unable to support complex processes, the client-to-source model is ideal for simple applications on basic, easy-to-use mobile devices that cannot manage a large volume of data. Most of these devices fail when analyzing or assembling a lot of information within complex applications. Further, since complex applications receive constant updates from sources, the batteries of basic mobile devices run out very quickly.
Web Service: Also referred to as middleware approach, web-based solutions come along with multi-device robotic applications that have real-time and offline capabilities. These solutions can be used to build complex applications that will be rendered over mobile browsers. Thanks to the modern technology and web-service access, you're able to realize a variety of highly integrated mobile ERP events.
Mobile Enterprise Application Platform (MEAP): This architectural model provides a comprehensive suite of products and services especially developed for mobile applications. While having access to a variety of products and services is usually a good thing, the fact that MEAP products and services propose different methodologies of exposing data can turn the process of choosing a MEAP alternative into a difficult endeavor. Since MEAP is able to manage different networks, devices, and user groups, it's typically used to address difficulties relating to integrating mobile software with existing ERP systems.
Application Programming Interface (API) Management: Defined as the process of promoting, publishing, and overseeing APIs in a scalable, secure environment, API management enables organizations to monitor interface lifecycles; automate and control connections among different applications; manage complex processes for mobile ERP data usage; administer developer access to applications; ensure proper system memory management; and adopt specific security procedures that protect enterprise systems from misuse.
Enterprise Mobile-Backend-as-a-Service (MBaaS): Unlike traditional MBaaS models, which focus on consumer services, enterprise MBaaS addresses organizations, providing a reliable architectural model for linking mobile ERP applications to backend cloud storage. Enterprise MBaaS comes equipped with useful features, such as user management, integration with social networking, and push notifications. Additionally, it delivers flexible scalability for superior performance; custom services, which can help you fine tune mobile ERP system upgrades to meet certain needs; seamless sync without user intervention; and unified APIs and pre-built data connectors, which form a bridge between application frontends and cloud-based backends. Since MBaaS proposes a consistent method to control and manage frontend and backend data, you don't need to re-develop your backend to meet specific configurations, something that saves you a lot of time and money.
While traditional ERP systems deliver central software applications that businesspeople can use to manage their organizations from computers, mobile enterprise resource planning goes far beyond, allowing you to control different business areas through mobile applications. Further, since an ERP mobile system makes it possible for you to create custom applications that integrate seamlessly into existing ERP modules, you can run your organization more efficiently than ever before. This will help you gain significant competitive advantage over your competitors. To find out more about mobile ERP data integration, we invite you to visit Appcelerator, a leading mobile application developer.