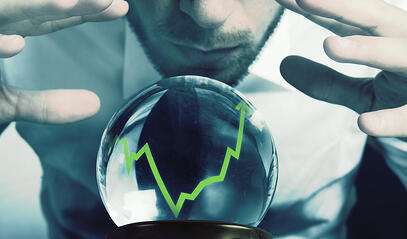 What does 2014 hold for ERP? Here are 5 trends we see ERP leaning towards in 2014.
Cloud ERP
On-premise solutions are quickly becoming a thing of the past in many industries. In 2014, we expect more ERP vendors to make their solutions available on the cloud. With many executives already convinced on the return on investment of low-level apps, we will see more organizations adopting mission-critical cloud apps, including ERP.
A recent report entitled "ERP – The Cuckoo in the Cloud Land" indicates more organizations are moving to the cloud for its various benefits, including increased agility, lower cost of ownership, less dependence on internal IT staff, and improved productivity. Organizations will begin to replace legacy systems in favor of modern, cloud solutions that enable collaboration and interaction. The shift will mostly be due to the competitive global environment driven by IT consumerization.
Evolving Solutions
ERP providers are quickly responding to the demands of large organizations using their applications. Apart from being available on the cloud, ERP applications will become more analytical, providing management with crucial process, supply, and inventory data. Moreover, with the rise of big data, more ERPs will include automation, smart machines, and application programming interfaces (APIs).
In 2014, ERP vendors will enable integration of their applications with back-end office and third party solutions that are important in the daily operations of various organizations. As technology continues to evolve, price structures are likely to change. Moreover, there will arise a need for additional training from vendor partners.
The need for integration and customization of ERP applications will continue in 2014. Organizations will be looking for solutions that will enable them to interact with data, track customers, do business, and manage their systems. The days of siloed information are long gone. Today, credible cloud solutions are coming with rich APIs that allow rapid development and integration of different applications.
Social ERP
In 2014, social collaboration will be a feature in most ERPs as vendors strive to enable users to access information in real-time and collaborate with colleagues. As the importance of social networks continues to be evident in business collaboration and interaction with customers, more organizations are likely to integrate their ERP applications with internal social networking sites or other intranets.
Social ERP will not only help in employee collaboration, but also improve customer understanding, enabling the organization to provide a richer and more relevant experience. Social ERP will also allow organizations to share data across the supply chain and have real-time access and communication with customers and suppliers.
Business Intelligence
Business Intelligence (BI) will be a feature in ERP applications in 2014 and beyond. As small and large organizations continue to look towards BI tools to maximize their ERP solutions, vendors will have to provide accurate and comprehensive data for users through visually appealing dashboards. On the other hand, organizations will use the BI information to make more accurate business decisions in a timely manner.
Mobile ERP
Mobility has become a reality across most industries. Today, users don't just want ERP applications on the cloud, but also want to access them on mobile devices wherever they are. Vendors are taking notice, and some, like Microsoft, are already providing secure ways for users to access ERP on their smartphones.
BYOD (bring your own device) is bound to become more common as organizations realize the benefits of enabling secure application access on their employees' mobile devices. Moreover, mobile ERP will also be adopted not only for reports and dashboards, but also for conducting primary business activities. Mobile ERP access improves communication by enabling instant data input.
The ERP industry is growing fast, and the trends above are likely to shape market perception and uptake of various applications. However, keeping up to date with ERP trends can be difficult. This is why most organizations opt to work with certified ERP partners to help them determine which ERP solutions to install or upgrade to.