During system downtime, critical business operations are interrupted, causing overall productivity to be reduced to about 60 percent. However, the main issue is that approximately 80 percent of the organizations going through an IT outage indicate failure to recover critical business data, with potentially disastrous effects on reputation and revenue. As a single downtime incident can be more damaging to an enterprise than any planned downtime event, business leaders should not only assess the cost of IT downtime, but also identify potential sources of downtime in order to prevent particular IT problems from occurring in the future.
Assessing Downtime Threats
Despite advances in IT infrastructure, unplanned software, hardware, and database downtime has become an accepted – and virtually expected – event. Since each company, regardless of how small or large it is, will eventually experience an IT outage, identifying the productivity, financial, and reputation risks is critical to understanding the true cost of IT downtime.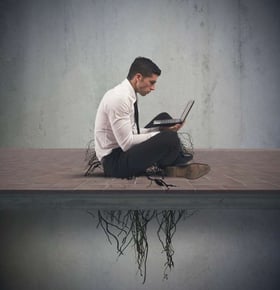 For example, if a company with 100 employees who are paid $50 per hour, experiences 1.5 hours of downtime per week, just the labor component of downtime would translate into $7,500 per week. Needless to say, that's a lot of money.
Most specialists relate IT outages to a series of internal and external factors, such as natural disasters, human error, controllable and uncontrollable risks, and accidental and intentional events.
The Cost of Downtime
To quantify the cost of IT downtime, you need to take into account a series of aspects, including the value of business opportunities lost due to IT outages, idled labor, lower productivity, additional fees and penalties resulting from failure to deliver what you promise, remedial labor cost, and loss of business information, which can further lead to loss of customers and partners, brand damage, and driving business to competitors.
Additionally, you may want to include marketing costs for restoring your company's reputation, which may be seriously affected when multiple downtime events occur in a relatively short time frame. If your small organization averages a profit of $100 per hour from telemarketing sales, for example, what would be the cost of downtime if order-processing systems crash for one hour? The most obvious answer is $100, isn't it?
However, unplanned IT downtime is going to cost you more. That's because while some people will come back later to order the products they wanted to buy when the downtime occurred, others will choose the products of your competitors. You should also take into account the loss of satisfied clients who would have become loyal customers. If a person was about to make a $50 purchase, planning to repeat that purchase once a month, but the transaction was interrupted unexpectedly, your company will lose $600 per year. In this case, your loss is 12 times the value of the first lost sale.
But how can you calculate the true cost of IT downtime along with its impact on your business? For this, you need to identify critical business applications, determine downtime vulnerabilities and maximum outage time, and analyze the effects of each potential downtime event. Knowing all these will allow you to not only estimate the overall cost of downtime, but also to avoid certain events potentially leading to future IT outages.
One way to estimate downtime costs is to determine how reliable your applications are. This can be done by performing a strict audit of all applications, determining the probability of the system to perform as expected, and adjusting historical average IT downtime per event to current and future activities, including scheduled maintenance and upgrades.
Though it's impossible to predict the exact cost of IT downtime, estimates have persuaded many organizations to invest in downtime prevention and data recovery solutions, which can reduce the risk of financial losses especially in areas of labor and revenue. Quite affordable and easy to use, most of these solutions can help ensure business continuity, while reducing operating costs, boosting productivity, and increasing profitability.