The most effective way to increase productivity is to streamline, integrate, and automate as many business processes as possible. How can you do this? That's quite simple: by choosing an ERP solution that is specialized for your industry sector and best fits your business model.
However, selecting the right ERP system isn't easy. In fact, most organizations end up with the wrong solution, which cannot help them achieve the results they desire. Recent research has shown notable dissatisfaction during and after ERP implementations, with about 60 percent of ERP projects exceeding planned schedules and 50 percent involving unexpected costs, usually leading to sizable budget over-runs. Often overlooked, however, is another key aspect: unrealistically optimistic expectations, for which both ERP vendors and end-users share the blame.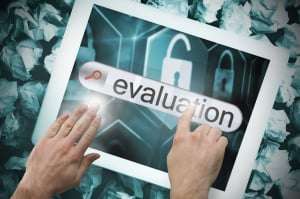 Despite all this, ERP systems continue to occupy a dominant position in today's IT investments. To support the ERP's upward trend, industry experts have developed a sure-fire methodology, which allows organizations to evaluate ERP solutions and understand how they can address and solve specific challenges before starting the actual implementation process. The methodology we're talking about involves seven distinct and essential steps.
Business Objective Setting: Following a multidimensional approach is imperative in order to lay out the right business objectives. Starting with your organization's needs and ending with the results you expect to achieve, your approach should include a series of aspects, ranging from implementation and maintenance costs, the solution's contribution to your overall business strategy, its complexity, flexibility, and user friendliness to client/server capabilities, security, database independence, and potential risks associated.
Employee Involvement: Employee commitment is critical for an ERP project to have the best chance of success. You can motivate all of your employees, including top management, implementation team, and end-users, to support your ERP initiative by simply presenting the advantages of using the system. Additionally, you could consider awarding special bonuses and on-going benefits to all key players in the implementation project.
Implementation Strategy Development: To properly evaluate ERP solutions, organizations must also consider the ease of implementation, defined as the suitability degree between the new product requirements and technical infrastructure available. Although IT infrastructures can be adjusted to support ERP systems, developers must consider feasibility issues that may occur down the road, along with the extent to which drastic changes impair enterprise concepts.
Change Management: ERP implementations are predominantly complex change management projects, with 80 percent of the benefits resulting from the changes organizations are willing to make. Although all ERP products come with specific business models that companies must adopt after implementing their preferred solutions, re-engineering business processes isn't that easy. For this reason, the differential abilities of an ERP system to enable regulated changes represent a critical parameter that must be considered when evaluating an ERP initiative.
Metric Creation: The key issue in most ERP implementation projects is the development of a plausible metric scheme, which allows organizations to test the ERP solutions implemented. When the right metrics are used, companies can easily measure ERP systems and business processes from multiple perspectives, and identify the improvements needed for enhancing system efficiency.
Post-Implementation Strategic Planning: One of the biggest mistakes businesspeople make when they evaluate ERP solutions is to stop at the go-live phase. Since achieving expected business benefits without long-term planning is almost impossible, outlining certain ERP post-implementation activities from the beginning is very important to ensure project success.
Product Selection: In order to choose the right ERP solution for your organization, a complex process involving data collection, analysis, and validation must be carried out. Once the process has been completed, prioritizing the best ERP alternatives shouldn't be a problem. Then, the project team must obtain top management approval to purchase and implement the selected product.
An ERP system may not give your organization a sure advantage. However, not having it can put your company at a substantial competitive disadvantage in the marketplace. If you have already decided to handle the dynamic requirements of your growing organization with the help of an ERP solution, it's imperative to evaluate ERP products, knowing that the difference between success and failure consists in the way an ERP solution is deployed to cater to the needs of your organization.