Register to Ask the Experts!
Tuesday, March 22, 2022
10:00 AM Pacific Time (1:00 PM Eastern Time)
Microsoft is hosting a webinar with several Microsoft experts on Supply Chain with the main speaker being Dr. Elouise Epstein. On her bio page she clearly states "I will not show up with half-baked content from five years ago, platitudes, or buzzwords." She is one of the world's preeminent experts on digital procurement and how it affects supply chains. A futurist, she works with leaders who aren't afraid of a challenge and who seek a thought partner who will help them look far ahead. "The middle-of-the-road clients usually prefer incremental changes," she says. "That's fine, but that's not the role for a futurist."
We have all been impacted by disruptions in global supply chains. For example, I ordered new bedroom furniture in January that was supposed to be delivered mid-February. The new date is now mid-August. It can be quite frustrating. Save your seat at this webinar to gain some valuable insight to help you with your supply chain concerns and questions.
Register for this live event to:
Find out how customers in Retail, Manufacturing, and Pharma are using digital supply chains.
Engage with Microsoft executives and industry and subject matter experts to ask about what's important to you.
Learn about Microsoft solutions to help you launch a digital twin of your supply chain to help improve visibility across the value stream, enhance your ability to analyze critical information, and to collaborate in real-time across your multi-enterprise network.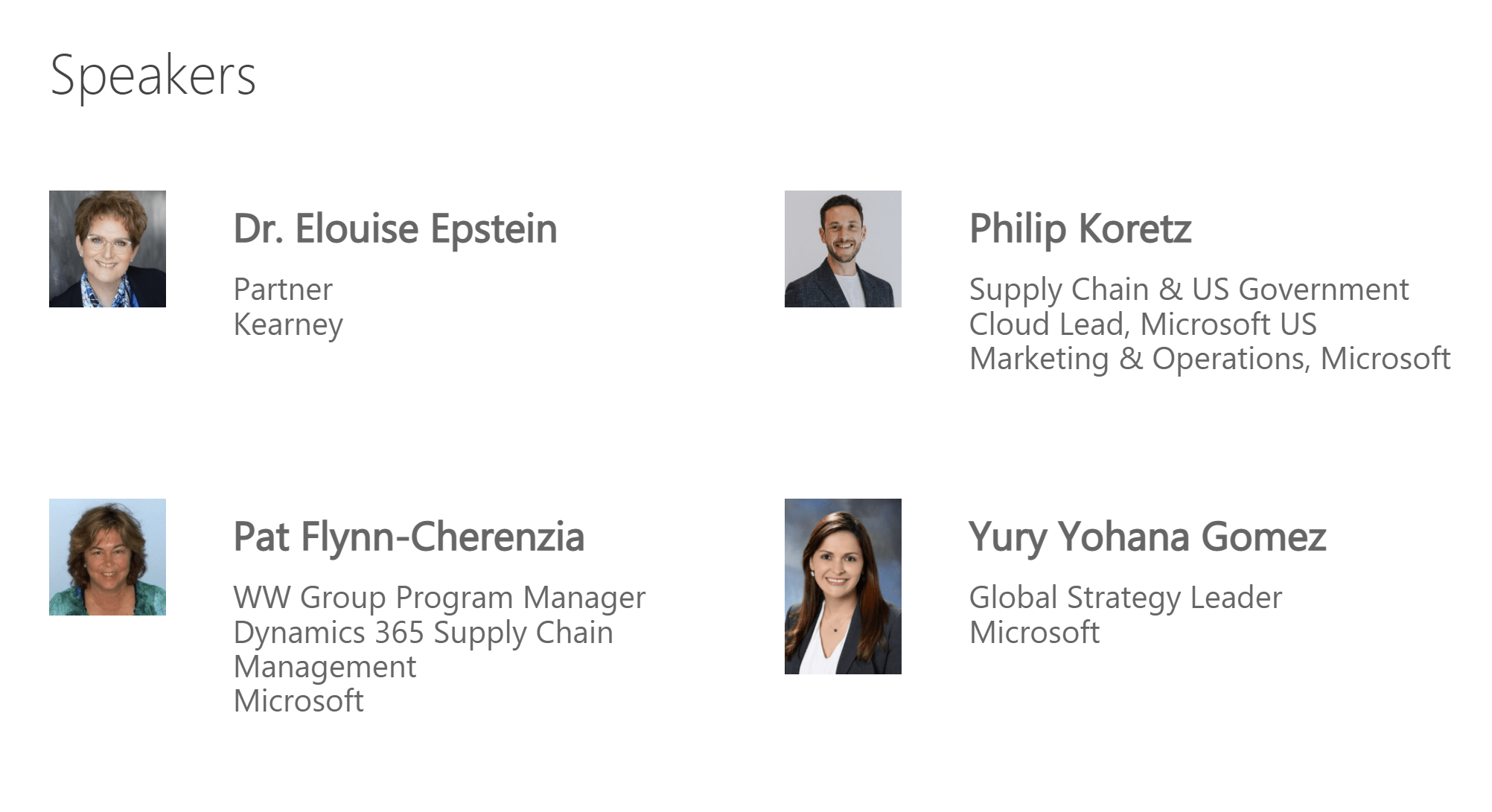 Reach out to Clients First anytime you have questions about converting your supply chain to the future with Dynamics 365 Finance and Supply Chain ERP. Call us at 800.331.8382, or email info@cfbs-us.com