ERP, or Enterprise Resource Planning, is not a new idea to business, although in just the past few years it's grown to be a billion-dollar industry and become the backbone of many successful manufacturing organizations. These automated systems are able to fully integrate seamless information management across the entire spectrum of a company's activities, from accounting and finance to sales, service and customer management. Production scheduling software, which is an important component of an effective ERP package, plays an especially important role because of its ability to: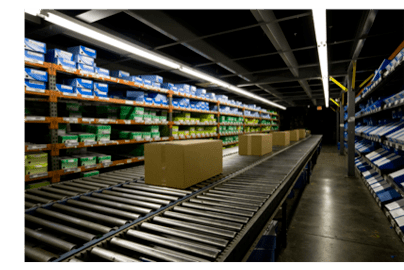 Reduce inventory amounts

Reduce material costs

Lower labor costs

Optimize inventory turnover
While requiring a somewhat significant financial commitment at the outset of undertaking the implementation of a quality-configured ERP solution, cost justification can easily be calculated. Typical installation of a successful ERP program in a production environment, for example, shows common inventory reduction of 20 percent. Factoring additional savings such as reduced warehousing requirements, lower transportation costs and less damage and obsolescence can bring the overall savings related to inventory management closer to a 30 percent figure.
Material costs are lowered when using quality production scheduling software because procurement practices are significantly enhanced. With improved forecasting, your company will be capable of placing orders in a more timely manner, thereby avoiding the need to make emergency orders. This allows your purchasing department people to secure more favorable conditions and terms from vendors who, with better forecasting available, are able to better plan their own production requirements, often leading to better terms and potential discounts. Your purchasing costs should be reduced an average of five percent through the utilization of efficient production scheduling software as part of a total ERP solution.
It is estimated that labor costs can be reduced by about 10 percent after ERP has been implemented. These savings stem from, among other factors, improved manufacturing practices translating into fewer work-schedule interruptions and/or outages. It also means:
Reduced need for reworking

Reduced overtime

Improved workflow

Fewer rush jobs and improved through-put because of less need for machine and tool resets
These all add up to lower production costs but higher quality products being manufactured.
Better materials management leads to a higher inventory turnover rate and successful ERP implementation will typically bring this turnover rate from an average of about 2.5 times per month before implementation to about 3.1 times per month afterwards. ERP can also be expected to reduce the length of time receivables are left outstanding, typically down from an average of about 73 days to a significantly lower 60 days.
Other Outstanding Benefits of ERP
While production scheduling software is only one part of a total ERP package, it's an important one. Well-defined enterprise resource planning will integrate the management of information throughout your entire organization so that the software integral to production will also be accessible in the design department, in finance and accounting, in sales, service and to others responsible for customer management. This facilitation of information sharing provides a seamless flow between all functions of the organization, leading to a more fully integrated operation.
Precise management is required for any product manufacturing operation to be truly successful. With the growth of local and global competition and increase in prices of everything from raw materials and transportation to energy, a tried and tested means proven to improve production costs and methods provides the needed edge to excel.
Reduced inventory levels, enhanced manufacturing processes, improved supply-chain collaboration and integrated inter-departmental data-flow to improve timely and accurate decision-making all add to a more robust bottom line. All of these add to more accurate and timely deliveries, finally leading to an increased level of customer satisfaction.