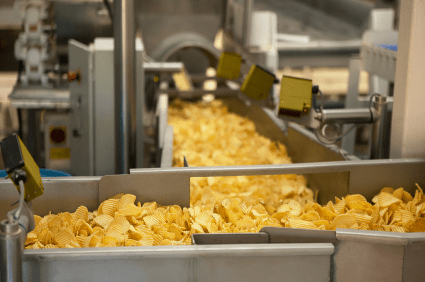 An effective ERP system can support a manufacturer's vision and strategy, and improve efficiency and revenues. More companies are turning to Microsoft Dynamics AX to support their process manufacturing, supply chains and inventory control.
Companies can automate core corporate activities such as supply chain management, finance, human resource and manufacturing by using ERP software for rapid decision making, cost reduction and greater managerial control. To take full advantage of ERP software, these factors have to be agreed upon.
Process Challenges in Manufacturing Companies
As manufacturing companies scale their production, so does the complexity of their operations. With time, manual financial, distribution and production systems become inadequate. In particular, inventory management and control become problematic.
To reduce costs, limit wastes and improve efficiency, there is need to track and monitor all manufacturing processes. Tracking the different manufacturing processes is crucial to determining energy usage, product delivery and inventory control. By watching these processes, companies can implement cost-reduction strategies that will give them a competitive edge in their markets.
Overhauling key business processes in manufacturing and distribution is necessary for companies scaling their operations. An all-in-one solution that can monitor all stages of the manufacturing process, from procurement to shipment, becomes the ideal choice for manufacturing companies.
Critical Success Factors for ERP Implementation
Different strategic factors have to be considered for successful ERP software implementation. The two main options are to implement the ERP with minimum deviation from the standard settings or customize the software to meet the requirements of the company.
For successful implementation of Microsoft Dynamics AX, a company's strategic factors must be considered. ERP implementation should balance the focus of the organization with respect to specific requirements. Implementation should be done taking into account legacy systems.
Tactical factors such as communication, monitoring and feedback, client acceptance, personnel and client consultation should also be considered during implementation. While standard project management factors are still important, they play a supporting role in software configuration.
Companies need to understand their current business processes and structures associated with their IT systems, and relate these to the processes contained within the ERP system. Modeling certain process tools can help organizations align their business processes with the standard ERP installation. ERP software configuration shifts the focus of the development effort from design to software configuration since the majority of the design and systems analysis have already been captured within the software.
The Microsoft Dynamics AX Solution
Some of the benefits of Dynamics AX for manufacturing companies include:
Reduction of "yield losses". For manufacturers, yield is critical. Ideally, the yield amount of raw materials put in the manufacturing process should also be projected in the output. For every pound of input material, the same pound should come out. If this is not the case, then a yield loss occurs. Depending on the industry and line processes, companies can cut their losses by more than 50%.
Improved order turnaround. Companies can improve their order turnaround by days by using Dynamics AX. Wholesale orders can be delivered in record time, reducing capital working requirements. As a result, a company can gain competitive advantage in the market when it comes to stock replenishment.
Improved financial reporting. Microsoft Dynamics reporting capabilities for accounts payable, inventory management and other financial aspects take fewer days to produce. Managers can make cost savings decisions based on the working capital required to operate their business.
Accurate Budgeting. Manufacturing companies can make more detailed and accurate budgets for individual cost centers. These budgets can be monitored, allowing rapid response to factors that can affect supply and production. The result is that the company does not have instances of late deliveries or insufficient raw materials.
Standard Costing. Companies can accurately know the standard costs of manufacturing a product. This gives them a clear overview of the products that bring the highest revenues and thus know where to focus their production efforts on.
Microsoft Dynamics AX is a crucial ERP for manufacturers looking to streamline their operations, reduce costs, improve efficiency and generate more revenues. The ERP enables managers to identify crucial production and supply lines that contribute to the bottom line of the company and by focusing on them, have a competitive advantage in their markets.