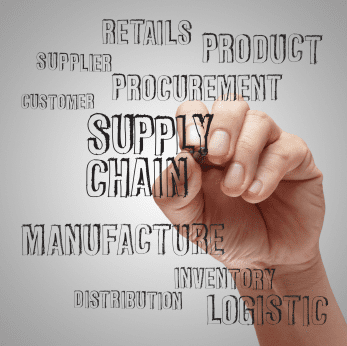 Every organization is unique in its own way. The business processes at your organization are not exactly the same like those at other organizations. As your organization evolves, workflow processes may begin to overlap. This can lead to inefficiencies especially when authorization checkpoints of process owners overlap. Due to inefficiencies, the organization can experience rising costs, sluggish customer response, documentation bottlenecks and regulatory compliance risk.
Some visible characteristics of overlapping processes include:
The need to compare supplier invoices and purchase orders.
Increased volume of documents that the AP has to keep up with.
Untraceable authorizations for different supply chain processes.
If any of the above characteristics applies to your organization, it may be time to consider using a work order software to streamline and document intensive supply chain processes.
A work order software will help you identify unique steps, approvals and dependencies in your workflow. The software you choose should have robust supply chain process capabilities. The software should deliver more than simple email. For example, it should let you configure the exact processes by role or person, provide comprehensive supply chain processes cycle and provide maintenance management for all process types on a single unified platform.
Keep Supply Chain Processes Moving
Some work order software systems have minimal workflow features such as letting you email a message to other employees involved with the supply chain processes. The downside of this feature is that alerts may reach people involved with the supply chain processes late. This may mean stalling other business processes.
Your software should be able to account for the fact that key process employees may not be available at all times, when the most important decisions or tasks are taking place. The software should also be configurable to enable continuation of processes the way you want.
Advanced Supply Chain Workflow Capabilities
A work order software can improve effectiveness in supply chain processes. The software can be aligned with your business' requirements to facilities collaboration with preferred vendors. This collaboration is made possible by the workflow engine with routes requisitions and order along authorization paths based on business-defined processes.
Such powerful workflow management capabilities can be help your organization establish standard processes to more easily address all areas of IT processes, transportation, facilities, asset-class procurement for product and capital projects. These advanced capabilities can help your organization to:
Improve the flexibility and adaptability approval of non-production processes.
Ensure more accurate allocation of costs associated for various processes, suppliers and projects.
Create a single repository for all company processes thus reducing overlaps and authorizations confusions.
Further automate production with parties tied to primary supply chain processes.
Manage Strategic Business Information
A work order software can help to streamline your capital projects in the supply chain. The software can help increase the efficiency and ease of how information of essential processes is exchanged, which can contribute to the higher revenues by:
Improving consolidations, collaborations and overall relationships of various supply chain processes.
Accelerating delivering and financial settlement cycles of various processes,
Reducing data entry duplication for various processes,
Reducing errors by providing electronic access to more reliable information.
Reducing production costs through more efficient process handling with connection to pre-existing cost accounting software.
Lowering inventory levels through increased service levels.
Configure Rules to Prevent Process Delays
You can set escalations and exceptions on your work order software to prevent process delays. With some software, you can define exact processes to be done and even segment users by role or person. With this capability, you can assign tasks to particular organization members as Buyers, Analysts, Expediters and so on based on the situation.
Other related tasks that the software can help you with include:
Configuring escalations to specify what should happen if a task is not completed within a set timeframe.
Scheduling recurring tasks for processes that run at specific times or days.
Configuring exceptions that queue or move messages to the right person and role in any situations.
Increase Efficiencies with Work Order Management
Work order software helps to improve efficiencies of your processes. Using advanced supply chain management capabilities, you can gain automated control over the supply chain life cycle. You can also capture and deliver the right information to the right people at the right time.