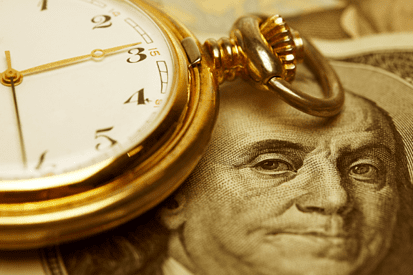 As Americans, we've been ingrained to want things "Now." I think of the AT&T "It's Not Complicated" commercials where kids are asked "what's better?" I assure you, if asked, they would choose Now instead of Later.
When in the event we cannot get things Now, we agree that "Faster is Better." Take Amazon shipping for example; two day shipping brings your item to your doorstep 48 hours after pressing "place order." Before you know it, we'll be expecting our purchases to land on our doorstep in 10 minutes. Oh wait, Amazon's already done that. AmazonFresh is their new service that offers same-day produce delivery.
If we understand that Amazon is a leader in logistics, and that other successful entities are operating on the "Now" concept, then why would any other business be an exception to real time data? Why would you not expect this real time information to be pumping the heart and soul of every business?
Real Time Inventory Correlated with Customer Satisfaction
In my pursuit to convince you, the reader, that real time inventory will be essential in 2014, I came across an interesting discovery--the correlation between real time inventory and customer satisfaction.
In a glimpse of the latest distribution trend report released by Modern Distribution Management, the trend "Distributors Get Aggressive with Inventory Management" states that, "Businesses are aiming to get as lean as possible without sacrificing customer service." It goes on to confirm that "distributors have had to make inventory management a priority to ensure uninterrupted service."
The second quarter 2013 MDM/Baird Distribution survey also published data that supports this claim. In the section "Customers' Doubts Affect Equipment Distributors," the survey concluded that "Distributors may need to make adjustments to their inventory strategy if growth is lower than anticipated."
If organization and convenience weren't enough to motivate distributors to integrate real time inventory practices into their business processes, then perhaps satisfying those that hold the key to their success is.
New Market Opportunities, Growth and Inventory Management
In addition to the pressure distributors are facing to satisfy customers quicker than ever before, a "Surge in Inventory Replenishment" in recent headlines has reported "Real GDP Growth Revision of 3.6 Percent in Third Quarter," according to the Bureau of Economic Analysis.
More than anything, this information is a hint of what's to come in 2014. If you read in between the lines you can see, "ATTN DISTRIBUTORS: Buckle your seatbelts. People want stuff and they want it NOW."
In a recent article, "Distributors look to medical markets for growth," by Victoria Fraza Kickham on Global Purchasing, Fraza Kickham states that:
..time-to-market is accelerating...customers are looking for supplier partners that can help them develop better products even faster than in the past. As a result, they are placing greater dependence on distributors for design assistance, inventory management, and product lifecycle management.
I'd like to first note the term "faster" that Fraza Kickham uses. This ties back to "me" wanting something "Now." Secondly, Fraza Kickham makes a point to mention inventory management. Of everything he could have mentioned, he mentions the importance of real time inventory as essential to embracing growth and agility in 2014.
In an article published by New Electronics last month on the 2014 outlook for electronics distributors, it stated that, "customers can order and purchase the latest products from the distributors' stock practically as soon as they roll off the manufacturer's production line."
We're seeing a pattern here. Time and Space between customer and distributor are shrinking. This is where I cannot overemphasize the importance of real time inventory. As a busy, 25 year old living in an urban area, I see orchid fertilizer online and I want it NOW. There's no time for guessing, checking spreadsheets or physical inventory counts. I want to know if it will be on my doorstep in 2 days-or better yet-10 minutes.
We know where this is headed. If distributors are wanting to capitalize on growing markets (or merely keep their head above water), they'll need to ensure that their inventory management techniques are up to par before seizing. Customer satisfaction, growth, success...it's all going to rely on your ability to obtain real time inventory data in 2014. Are you ready?