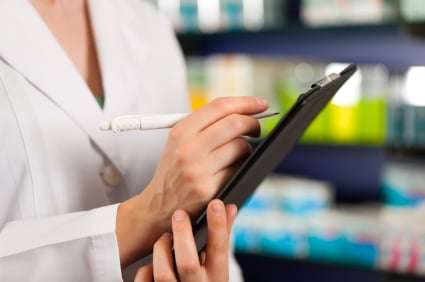 A few years ago, Zurn Industries LLC., a major manufacturer with a North Texas location specializing in plumbing products and accessories, was struggling to run its business with three distinct outdated ERP solutions. A decentralized IT infrastructure resulting in intense labor, technical limitations, inventory discrepancies, low levels of productivity, inexact forecasting and huge operating costs prevented Zurn from growing rapidly. However, the management team has managed to solve all these issues and transform the company into "a recognized leader in commercial, municipal, and industrial markets."
Looking for a scalable solution that could meet existing and future business needs, Zurn's management team came across an ERP software product capable to sustain their growth horizontally, vertically and organically. This product was – and still is – Microsoft Dynamics AX. Why did Zurn choose Dynamics AX software? Well, simply because Dynamics AX was the solution that best met their requirements.
How Does Real-Time Inventory Improve Productivity?
Dynamics AX proposes a complex set of modules capable to meet the unique needs of an MRO organization, including those relating to one of the most difficult business areas: real-time inventory and warehouse management. A notable aspect relating to specific inventory functions is that they can help you boost productivity and profit margin through:
Better Planning: Complemented with real-time cycle counting, real-time replenishment, and RF adjustment and movement tools, real-time inventory functions allow you to optimize production, capacity and materials planning, and scheduling and forecasting. You can also use these functions to calculate capable-to-promise (CTP) and available-to-promise (ATP) deliveries. Additionally, you can keep track of expected items, register the receipts accompanying the items arrived, and guide all items through your shop floor and warehouse to designated areas.

Addressing Customer Needs Efficiently: From the inventory and warehouse management module, you can check different areas of production, work in progress and actual costs, including work center costs. Special discrete manufacturing functions are essential when evaluating production variances based on standard costs, assessing customer demands, and streamlining inventory management, because they can help you avoid potential cost overruns and production/delivery delays. These functions also allow you to set up quarantine of products and quality inspection as automated processes.

Controlling Production Processes: Real-time inventory functionality is critical for defining and allocating manufacturing resources to appropriate work centers. The finite and infinite capacity scheduling tools included in the inventory and warehouse management module ensure superior flexibility when scheduling production.

Controlling Delivery Processes: An intelligent add-on to inventory and warehouse functions, automatic shipment processing for complete orders enables you to free up warehouse space, facilitating better inventory management techniques and stock accuracy. This add-on also makes possible the creation of picking routes based on route IDs.

Gaining Better Insight Across the Supply Chain: In-depth visibility into all areas of the supply chain promotes resource optimization, process simplification, accurate delivery date setting, and lead time reduction. In addition, you can develop, schedule, track, roll back and categorize production orders based on criteria of your choice.


Streamlining Workflows:

Real-time inventory functions are very important to anticipate and handle bottlenecks. With these functions, you can view your inventory levels, check resource utilization and warehouse activities, verify inbound and outbound operations, reschedule tasks to minimize delays, and select specific options for inventory valuation, such as last in/first out (LIFO), first in/first out (FIFO), weighted average, and standard cost. You can also opt for Gantt chart representation in order to obtain information in a concise form, which can help you resolve scheduling issues much easier.

Getting Comprehensive Reports: In addition to all these real-time inventory and warehouse management functions, this module comes with reporting capabilities, providing Critical on-hand inventory report, Intercompany goods in transit totals report, Intercompany goods in transit transactions report, Items in quarantine report, Picking list report, Fiscal LIFO validation of inventory report, and Inventory journal report, to name a few.
In today's global marketplace, manufacturers need a robust ERP solution, such as Microsoft Dynamics AX. This product is capable of evolving within any organization, considering its specific needs and offering its leadership real-time access to role-specific tools and information, which are essential to manage discrete, process, and lean manufacturing models in the most effective way possible.