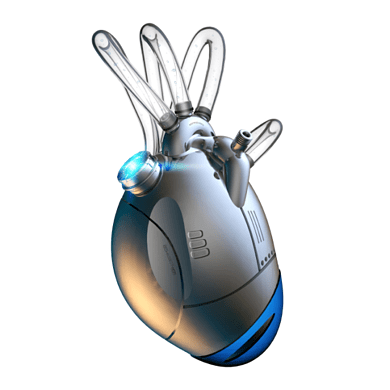 Organ failure is a major health problem in the United States. According to data from the U.S. Department of Health and Human Services, approximately 120,000 people are on the waiting list for an organ donation. On the same note, nearly half of the total annual healthcare expenditure in the country is related to treatment of organ failure.
Some of the treatment options available for patients with failed organs include mechanical devices, artificial prostheses, surgical repair, transplantation (human or xenotransplantation) and in a few cases, drug therapy. However, severe organ damages cannot be repaired and neither can long-term recovery be effected in a satisfactory manner through any of the aforementioned treatment options. Thus, with the high demand for donations paired with scientific advancement or organ manufacturing, it's no wonder synthetic replacements are quickly making headlines.
Organ Manufacture Experiments
To address the shortage of organ replacements, organizations in the healthcare industry have been pursuing alternative options, including manufacturing living organs. Over the last 25 years, researchers from around the globe have been experimenting on ways to create tissues for transplantation. Many approaches are being tested, from letting cells to self-organize spontaneously into proto-organs to printing of cell types in organized structures.
Organizations are looking towards tissue engineering (organ manufacture) as a potential alternative or complimentary solution to organ transplants. Manufactured organs can be used in cases where organ failure is usually addressed by organic mimics of natural or synthetic tissues that grow into the required functionality or come fully functional from the start.
Most tissue engineering experiments have resulted to skin equivalents for treating burns. However, more types of tissues are also being engineered. For example, the Harvard Apparatus Regenerative Technology (HART) recently announced that it has been able to engineer synthetic trachea. Other notable organs manufactured include nerve conduits, muscles, liver, blood vessels and bone. The medical and market potential of organ manufacture has led to significant corporate and academic interest in the technology.
Material Traceability Requirements
One of the key requirements that institutions engineering human tissues have to fulfill is maintain a full and robust traceability trail. Organ manufacturers need to maintain and document the storage and movement of all licensed tissues, from the time they receive it up to when it is used, disposed or distributed.
The compatibility of living tissues among patients is affected by cell strings that are genetically unique. Institutions need strict movement and handling rules to ensure tissues engineered for use in organ transplant or replacement reach their intended patients. Human errors in handing tissue along the manufacturing chain can lead to ethical, medical and legal problems for the institution.
Organ manufacturing companies can use ERP systems to improve traceability of tissues from growth to disposal. The ERP can be used to record identifying information for each sample such as:
i) Sample ID reference. (This should not contain patient details. It should be unique and anonymous.)
ii) Type of tissue (if more than one tissue is stored)
iii) Important dates regarding the sample e.g. date of receipt, processing, transfers, disposal, etc.
iv) Storage location ( the shelf, cupboard, fridge, room or building number)
v) Details of consent
v) Details and dates of processing
Sample Tissue Data Safety
Tissue safety is one of the most important issues organ manufacture companies need to address. The demands to document information of all the stages of organ manufacture, from sourcing to traceability, are an everyday challenge. In the long run, these challenges have a real cost, which affect the bottom line of the company. Organizations can use ERP systems with multiple levels of security access to securely store electronic records of the tissues.
Organ manufacturers can meet traceability challenges and at the same time improve internal processes by installing ERP systems. For example, ERP systems can provide a framework through which the manufacturing firm can meet regulatory compliance, control costs and ensure tissue safety. ERP can also automate the traceability of tissues from origin to the final patients. The system will also simplify and speed up the audit process.
Manufacturers need robust electronic management systems to meet the challenges of safety, quality and traceability of manufactured organs. ERP can help reduce costs by having standardized procedures for tissue procurement and delivery fulfillments. Organizations should consider ERP systems that have the capabilities to perform specific important functions that are unique to their business requirements.