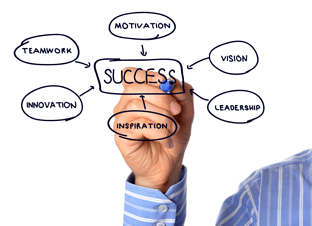 ERP systems continue to play a key role in most manufacturing organizations. In the dynamic manufacturing industry, organizations need solutions that can help them improve the activities along the process line to remain competitive. Moreover, with increasing competition from manufacturers from the BRIC (Brazil, Russia, India and China) block, American firms need to design, build and deliver quality products in a timely manner and without significantly increasing their costs.
Regardless of you industry, keeping up with the various process and activities involved in production, sales and distribution can be challenge. However, with the right process manufacturing software, your organization can leverage advanced features and functionality to improve all aspects of production. Below are 6 ways in which ERP software can help manufacturing organizations:
i) Improve efficiency in manufacturing processes
Organizations can use process manufacturing ERP to track all process activities in detail, from start to finish. By tracking the processes along the production line, managers can identify procedures that reduce productivity or slow down the creation and delivery of goods, and take action fast. An uninterrupted process will enable the organization to efficiently produce and deliver goods.
Efficiency can be improved in employees, machines as well as partners. With a good ERP software, managers can get foresight on instances that may affect efficiency, giving them an opportunity to implement corrective measures on time.
ii) Improved visibility across departments
By using a process manufacturing ERP software, all departments across the organization can access and view the same data in real time. The ERP provides accurate data, enabling employees from the finance to the engineering departments have complete visibility on all production aspects including design and plans, product status, quality control, cost of goods sold, inventory, and more. Improved visibility enables smoother co-ordination and execution of other related procedures and processes.
iii) Enable on-time delivery
One of the important metrics that manufacturers consider when assessing the success of their processes is delivery. On-time delivery is crucial across all manufacturing sectors and can significantly affect the revenue of your organization.
ERP systems give managers more control over components of their inventory, hence ensuring more accurate planning for demand, streamlined production scheduling and effective coordination of distribution channels. When these processes are accurately initiated, they work in synergy and can be produced and delivered on time.
iv) Improved product quality
Competition in the manufacturing sector does not provide any chances for product mistakes. Consumer confidence can be quickly eroded when a defective product is released in the market. Organizations can avoid product defects by using ERP manufacturing systems.
The process manufacturing ERP software can identify the exact places where defects occur, enabling managers to take the corrective measures before products reach the end of the production line. Producing high quality products improves customers' satisfaction and the organization's revenues.
v) Reduce production costs
ERP systems help organizations to reduce the cost of production and doing business. The systems help to improve productivity among workers and reduces downtimes and related payroll expenses. Enhanced production rules ensure a company's resources are optimally used and activities that can drain financial resources are eliminated.
Organizations can eliminate excess inventory with better tracking of components and turnover of finished goods. Moreover, improved visibility in all manufacturing processes can help to identify areas where cost savings measures can be implemented.
vi ) Improved collaboration
ERP systems improve collaboration between companies, internal employees and external partners such as suppliers and distributors. Better collaboration helps in timely delivery of raw materials and inventory control, ensuring all parties are satisfied with the processes along the production line. The result is a better relationship between the organizations and partners, which is crucial in the high capital manufacturing industry.
Modern ERPs are flexible and can be customized to meet the unique needs of any organization. The ERPs can be scaled up or down depending on the needs of the organizations. This ability to adapt to the ever-changing needs of the organization make them a viable solution for managing all aspects of production in the company.
While modern ERP systems may require a significant investing, their benefits far outweigh their cost. Manufacturers cannot afford to ignore implementing ERP systems for better control of their processes and improved revenues.