The global financial crisis has ravaged the world's economy. As a consequence, numerous business owners, including food manufacturers and distributors, are still preoccupied with finding the best ways to save money, even though the overall economic situation is slowly improving.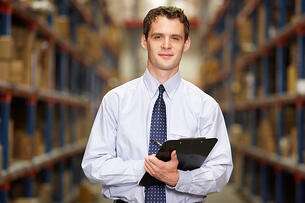 While some companies make every effort to achieve their financial goals, including operating with fewer employees and cutting down on vital supplies for their activities, others manage not only to reduce costs and save money, but also to increase revenue. How do they do it?
Food Distribution Software - Is It the Answer?
Food distribution isn't easy. Involving storage, processing, transport, packaging and marketing of food products, food distribution is often related to increased regulatory pressures, rapid inventory turnovers, superior alternatives to traditional ordering, distribution and tracking methods, intense price competition and strengthening customer power – five elements that inevitably lead to low profits.
How can you manage all these to increase revenue along with profit margins? Here is the answer: being fully compliant with the FDA's regulations and offering the latest advancements in data integration, transportation and accounting, Microsoft Dynamics NAV (now Dynamics 365 Business Central) can help food manufacturers and distributors meet industry-specific needs and demands. This food distribution software solution features:
Consignment Management Module: You can use this module to define and modify consignment contracts according to particular cost determination factors and products that are to be transported, and record and monitor financial and logistics operations based on consignment contracts, lot or item attributes, and supplier or customer tracking numbers. Additional functions included in Consignment Management facilitate self billing, monthly closing procedures, inventory assessment and valuation, reporting, transfers, return orders and corrections.

Container Management Module: Using Container Management functionality, you're able to assign unique numbers to containers, develop scannable barcodes and labels for logistics transactions, link SSCCs (serial shipping container codes) to container numbers for more accurate, easier tracking, and overview container information and transaction history along with the identification numbers of the employees involved in specific warehouse operations. The same module allows you to adjust operations by indicating whether or not mixed pallets can be used, multiple items can be placed in the same container, containers can be stored in certain locations, etc.

Transport Management Module: Enhancing the functionality of Microsoft's food distribution software, the Transport Management module can be used to create incoming and outgoing transport orders and pair them with transport operations, plan transport operations for fixed days, routes and times, choose routes and means of transport, check tariffs and loading limits along with loading and unloading locations, overview documents of incoming and outgoing shipments, redefine routes and recalculate tariffs when successive transport is needed, develop invoices and forward information to clients.

EDI: Standing for Electronic Data Interchange, the EDI function included in Dynamics NAV replaces time-consuming paperwork and telephone contacts with emails, short message service (SMS) and electronic documents. Not only the amount of work decreases considerably, saving you a lot of time and money, but also the chance of making costly errors is much reduced. Using computers or Smartphones to exchange information with customers and suppliers will also allow your employees enjoy a quieter, more relaxed working environment and become more productive.

Rebates: Another feature that places Dynamics NAV among the top food distribution software solutions is the Rebates function. Yes, you can use this function to offer discounts to customers and suppliers based on quantities, transport operations and routes. Before offering discounts, you can select between percentage rebates and absolute rebates, create rebate groups and rebate codes, develop rebate reservations automatically, make rebate corrections and payments, and get complex rebate reports.
One Solution Fits All
The food market is divided into several branches, such as fruits and vegetables, bread and confectionery, fish and meat, cheese and diary, and sweets. Microsoft's food distribution software includes a wide range of features that can be used to adjust warehouse, transport, tracing and tracking operations according to each branch. Further, the system can be fine-tuned to meet various requirements regarding the storage, processing, transport, packaging and marketing of foods. In conclusion, Dynamics NAV delivers a reliable 'bridge' that any organization involved in food distribution should get in order to navigate safely through the stormy waters of food regulations and customer demands.