Six Trends for Manufacturing
IT and OT Converge - IT systems merge with operational technologies
The Rise of XaaS - Anything as a Service is the evolution of manufacturers adding to their business models
Intelligent Manufacturing - Connected intelligent systems make manufacturing smarter or the 4th Industrial Revolution is the term analysts are using
Manufacturing Technology Evolves - New technologies are revolutionizing manufacturing such as creating digital twins.
Businesses Adapt to an Evolving Workforce - A new generation enters the workforce...Millennial managers which should be interesting, older workforce and more diversity.
Living in an Age of Uncertainty - I think we are always living with changing regulations and politicians, to name two, so companies need to be able to adapt fast.
If you are a manufacturing company that continues to improve technology to stay ahead of your competitors, then you will find this whitepaper interesting.
Download the 2019 Trends for Manufacturing: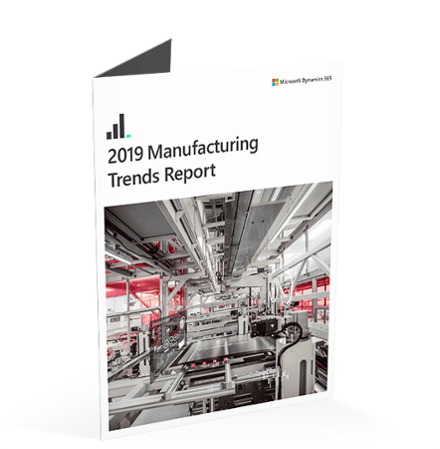 Start your path to the latest in technology with Dynamics 365 for Finance and Operations. Contact Clients First for more information at 800.331-8382 or email info@cfbs-us.com