The Internet abounds with hundreds of blog posts trying to persuade manufacturers to invest in a process manufacturing ERP solution. Regardless of how hard ERP developers and vendors try to convince manufacturing companies that an ERP system could be the best investment for them, a manufacturer should never make a final decision before asking the right questions. What questions are we talking about?
To begin with, do you, as a process manufacturer, really need an ERP system? Can it help you improve productivity and quality, meet regulatory standards, and serve customers better? Are there any factors you should consider when choosing ERP software? By examining these questions, with a focus on the elements any process manufacturer should take into account when selecting an ERP solution, you'll be able to develop a really shortlist of ERP alternatives.
Process Manufacturing ERP: Points to Consider
Since process manufacturing is very different from discrete manufacturing, opting for an ERP solution especially developed for process manufacturing environments, including engineer-to-order, make-to-order, make-to-stock, configure-to-order, and assemble-to-order, can help better control the areas that matter most for your company, such as recipes and formulas, bills of materials, production flow rates, product and process design, testing, traceability, scheduling, and cost allocation along with seamless integration, real-time visibility, and instant user access.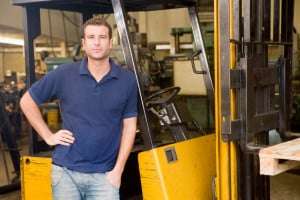 The comprehensiveness and configurability of the solution are two essential aspects for any process manufacturer. Though most process manufacturing ERP systems are developed to meet a wide range of business requirements, writing down what is absolutely necessary and what is optional for your company will help you choose an ERP solution that provides exactly the features you need to optimize and streamline your operations. Additionally, a highly configurable ERP system will allow you to efficiently manage unique practices, processes, and requirements, while tracking profits and losses.
To achieve the best outcomes, it's imperative that the system meets the requirements of your industry vertical. Not only such a system will allow you to eliminate costly customizations later on; it will also reduce the likelihood of errors and unanticipated consequences.
The deployment model is another critical point for a process manufacturer. Most ERP vendors offer customers the flexibility to choose between two delivery options: on-premise and cloud-based ERP software. An on-premise ERP solution is perfect for companies that already have an in-house hosting environment and the technical capacity to support, control, and maintain a complex system. Cloud ERP solutions, on the other side, are ideal for organizations that lack the necessary IT infrastructure and staff to manage such systems. In this case, the software, updates, and applications are managed entirely by the vendor in exchange for a monthly fee. The choice between these two deployment models isn't that difficult if specific factors, including workforce mobility, system scalability and integration, and pricing model, are taken into account.
When you're choosing an ERP solution, it's also important to consider the vendor. By working closely with an experienced ERP vendor, you'll have all the support you need during and after system implementation. When unexpected errors occur or misunderstandings arise, having an expert by your side is critical. Stability, market presence in region, past successes, expertise, adaptability, and innovation are important considerations to ponder when selecting your vendor.
After a careful planning, prioritization, and in-depth analysis of process manufacturing ERP options, it's time to select the right system for your company. Dynamics AX (now named Dynamics 365 Finance and Supply Chain/Supply Chain) is one of the best ERP solutions you can find. For years, AX has been seen as one of most flexible systems that can be easily optimized for any process manufacturing company, regardless of whether it operates on a local or global scale. And that's because the inner workings of Dynamics AX have been especially developed to match recipe- and formula-based manufacturing environments.
Whether manufacturing to order or to stock, Dynamics AX provides all the features you may need to plan, execute, control, and track the output, while maximizing resource utilization, streamlining business processes, and driving superior performance. Furthermore, as a complete process manufacturing ERP solution, AX focuses on operational efficiency and ensures visibility throughout the entire supply chain along with seamless integration in any process manufacturing environment, enabling process manufacturers to respond quickly to shifting market conditions.