Dynamics AX/365 removes these limitations, facilitating the planning and management of process and discrete operations in a mixed mode configuration. As a result, it supports the fabrication and assembly steps required by discrete manufacturers along with the recipes, formulations, mixing operations, tracking, and quality control functionality needed by process manufacturers.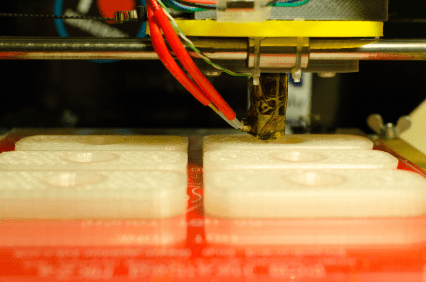 Dynamics AX/365: A New Way of Modeling Manufacturing Processes

Dynamics AX/365 is the perfect ERP solution for process, discrete, and mixed-mode manufacturing. That's because in the mixed mode, a manufacturer can manage multiple production requirements simultaneously, including:
plan and execute various production strategies, such as engineer-to-order, make-to-order, make-to-stock, assemble-to-order, and configure-to-order;
optimize production forecasting and scheduling along with materials planning;
create, categorize, schedule, track, split, and roll back work orders;
source materials by Kanban, work orders, or batch orders;
track, monitor, and handle jobs using Kanban boards;
assign bills of materials (BOMs) to specific work orders, tasks, or production processes;
choose the most cost-effective recipes, formulas, and mixing operations;
monitor and optimize inventory distribution and supply chain operations;
select supply policies based on different criteria, such as purchase, production, work or batch orders, or Kanban.
Introducing a new architecture, process, discrete, and mixed-mode manufacturing planning enables modeling of business processes and supply chain based on material/production flows and transfer activities. In mixed mode manufacturing, BOMs are complemented with independent manufacturing features and capabilities to facilitate inter-company transfers. Using standard AX tools, manufacturers can easily view remaining materials and components and move them to the required destinations.
With mixed mode manufacturing capabilities, manufacturers can also develop new Supply Policies based on Kanban rules to facilitate the identification of product configurations and source materials that better match product-specific requirements. The Supply Policy can be defined based on order, item, or production type.
Another area the process, discrete, and mixed-mode manufacturing focuses on is resource consumption. Though Dynamics AX 2012/365 allows users to designate warehouses for picking materials, resource consumption functionality works only for companies where items have fixed locations in warehouses. In this case, the system will find the materials needed according to the Supply Policy chosen. If a manufacturing company has no Supply Policy in place, the system will indicate materials and warehouses based on the supply selected.
In conclusion, the process, discrete, and mixed-mode manufacturing capabilities allow you to increase flexibility in production planning and execution, gain valuable insight into business operations, resource pool and supply chain, optimize resource utilization, improve product quality, increase responsiveness to customers' needs, reduce time-to-market cycles, and, last but not least, cut production costs.
To get more information on mixed mode manufacturing, we invite you to download your free copy of Mixed Mode Planning: Discrete, Process, and Lean in Microsoft Dynamics AX 2012.

To explore the full range of capabilities included in Dynamics AX 2012/365, get in touch with our consultants at Clients First Business Solutions. As an award-winning Microsoft Gold partner, we have an extensive background in the implementation of ERP systems for discrete, process, and lean manufacturers – including project driven manufacturing. As a result, we're able not only to identify and understand your functional needs but also to transform Dynamics AX into a custom mixed mode manufacturing solution that can help you defeat your competitors. To learn more about our service offerings, please feel free to call our dedicated sales team located in Dallas, Texas, on 800.331.8382 or email sales@clientsfirst-tx.com.