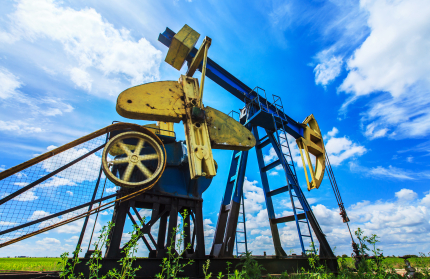 The booming oil and gas industry has resulted in a re-evaluation of enterprise accounting software to handle growing pains unique to the energy sector. Such requirements include, but are not limited to: rapid growth, remote working environments and variances in work order life cycles.
However, some would argue that an even bigger demand is finding a value added reseller (VAR, also known as an ERP Provider) that understands the challenges that oil and gas companies face. Evaluating a new Enterprise Resource Planning (ERP) system requires not only a demonstration of the software's modules, but also a thorough investigation of how this software will meet challenges specific to the oil and gas industry, and not to mention, your organizational needs.
In your pursuit to find an ERP system, it is not uncommon to come across custom oil and gas software systems that promise to tailor themselves to your unique organizational needs. The benefits of these systems cannot go unmentioned, if assuming ERP implementation and go-live are successful, as you'll never find a solution that will fit your organization better. However, when looking at the big picture, you'll want to consider:
Compatibility with pre-existing organizational platforms, i.e. Microsoft Windows, Microsoft Office, SQL server

Availability of consulting, internal and support resources that are proficient with the system

Standard pre-defined budgets in regards to general system cost, upgrades and add-on solutions. With the previous in consideration, we're here to advocate Microsoft Dynamics AX as an ERP solution for oil and gas companies.
Meeting Oil & Gas Challenges
Health, Safety and Environmental (HSE)
Hydraulic fracturing, also known as "fracking" has made recent headlines for its environmental impact. Although hype has surrounded this industry due to the earthquakes in North Texas, said to be caused by fracking, it must be mentioned that Health, Safety and Environmental concerns have always been listed as one of the top concerns for oil and gas companies.
Therefore, as an oil & gas company evaluating erp systems, capabilities for mitigating risks are top priorities. Mitigating Risks requires having the ability to access and share all data from one place.
Here we are talking about accumulating and organizing data so that it is usable and can be shared. We are also talking about how this is crucial when needing to communicate important safety and/or policy updates on a consistent basis.
Microsoft Dynamics AX meets these needs by 1.) providing a comprehensive ERP platform to incorporate data from all departments and 2.) by offering mobile capabilities that allow field technicians to access procedural and safety checklists, as well as best practices via their mobile devices.
Cost Management
One of the biggest benefits energy companies hope to gain with an oil and gas accounting system are the tools to manage their field service resources efficiently.
Microsoft Dynamics AX for Oil and Gas companies comes equipped with the following modules to optimize resource management:
Call Center Management: This module is complete with Best-Fit and Route Optimization, Resource Management & Scheduling as well as Dispatch.

Operations: Some of the tools Operations provides are Labor & Materials Planning and Work Order Life-Cycle Management

Field Staff Management:

This module helps managers schedule resources efficiently.
Thus, in terms of software that meets oil & gas cost management expectations, Microsoft Dynamics AX provides the tools to unlock opportunities for a high return on investment (ROI)-which is the foundation of any effective cost management strategy.
Managing Remote Locations
Today, an oil and gas producer is managing more wells over a larger geographical location. This challenge must be met with improved insight for optimal scheduling and dispatch.
Some of the Microsoft Dynamics AX tools previously mentioned, such as Dispatch and Best-Fit Route Optimization are ideal functionality for managing labor and resources over a large geographical area.
Mobile options are also ideal for communicating with oil and gas technicians that are on site at remote locations. Field technicians can then conveniently locate job sites and equipment requirements to ensure they are prepared for the job.
The Big Picture
We've seen that Microsoft Dynamics AX is a comprehensive accounting solution that offers the tools to meet oil and gas needs. The aforementioned challenges are only three of the many obstacles that growing companies in the oil & gas industry face. For a more in depth look at how Dynamics AX meets field service needs, our white paper (offered below) is a great place to start.