Organizations can reduce employee or customer response waiting times through integrating instant messaging applications with Microsoft Lync. By integrating Lync with your legacy instant messaging solution, you will realize improved efficiency since the parties involved will be able to get the answers they need in a timely fashion.
Lync can be integrated with Dynamics AX to enhance communication among team members in different departments. When integrated with the ERP, users can instantly start a video conferencing session, voice call or even instant chat with people that are available. You will simply need to click a person's Lync email to start chatting with them.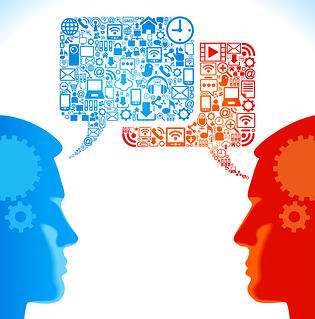 When viewing documents in Microsoft Lync 2010, you may have a question about a specific entry. Moreover, you may know that an employee in a different department knows the answer to your question. Instead of leaving your desk to look for the employee to provide the answer, you can simply open Lync and check if the person you want is online. If the person is online, you can send him or her a voice chat, start video conferencing or instant messaging about the document that you have a question about.
When you send an instant message to the person, the message will be sent with a link to the document that you are viewing. The person can open the document in Excel or XPS and view it the same time you are viewing it, and provide you with the answer. The Lync integration would have helped you reduce the response waiting time, which can be enormous in large organizations with many employees. The net effect is improved productivity across the organization.
Lync Integration with Third Party Applications
If you are using a third-party communication application that can be integrated with Dynamics AX, Lync will also work with it. For example, most companies use a suite of tools to help their contact center and sales agents access customer data across different channels. Organizations are using email, web self-service, service and sales chat, click-to-call, social media and community tools to provide a more seamless customer experience.
However, all of these channels lack that critical feature required for efficiency – "voice". With Lync integration, communication is enhanced via the voice component in a manner that provides a truly unified customer experience as it should be.
Lync is a cost effective alternative to the traditional phone-based systems or heavy phone switch that enterprise call centers may have or used to have. Microsoft already has Skype in its array of products. Eventually, we are likely to Skype-Lync integration, which will make customer experience even more seamless. Apart from a better and more unified customer experience, integration also helps organizations to increase productivity, have better reporting and drive costs down.
When a contact agent has a unified view of the customer, it becomes easy for him or her to resolve a situation on first contact. Integration gives an agent the same knowledge base and at a single click, a unified desktop that has all the communication channels for the customer. Integration empowers your contact center agents to provide the best service to the customers through the seamless unified customer experience.
Companies looking to improve efficiency by reducing wait times should integrate Lync in Dynamics AX.