Most Microsoft Dynamics AX customers in the finance department are not using workflows in their various business processes. There is a notion among users that setting up workflows is a complicated task that has to be done by developers. However, workflows are easy to set up and can automate many of the processes in the finance department.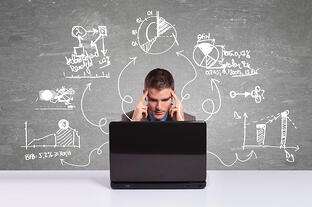 You can use workflow functionality to ensure documents are processed and approved in an efficient and consistent manner. A workflow can be designed and structured in various ways and will determine how a business document flows through the system. The workflow indicates who must process and approve a document as it moves down the system.
Through workflows, you can automate many of the processes done manually in the finance department. For example, you can manage collection case resolutions processes, implement multi-level approvals on payable invoices, and add approvals to ledger journals. You can easily design a workflow based on your requirements.
Let's look at an example of an expense report.
Let's assume that a junior finance team member has to submit an expense report to his senior for processing. The senior member has to review and then submit the report to other senior line members for approval. Line member A only approves expenses that are greater than $5,000 while line member B only approves expenses that are greater than $10,000.
If an expense report totaling $6,000 is submitted by the junior member, the senior member will first manually review the report. After reviewing the report, he will have to submit it for approval to either line member A or line member B. In this case, it is line member A who will approve the expense report since it is greater than $5,000 but less than $10,000. After approval, the workflow is complete.
There are lots of areas the finance department can take advantage of workflows. Some of the tasks you can do include:
i) Simple journal approval
ii) Invoice journal approval
iii) Payable invoice approval
iv) Document management approval
Workflows and approvals for managing your financial processes are not really difficult to implement. Implementing workflows can help you automate most processes and improve efficiency in your department.
Murray Fife, Microsoft MVP and a Dynamics AX veteran recently held a webinar that was more of an introduction to workflows for the financial department. In the webinar, Fife walked attendees on how they can automate various financial processes using Dynamics AX internal workflow and approval capabilities. Fife also showed attendees how they can take simple journal approvals and add more functionality to them.
See the capability of workflows by watching the recorded webinar here.