In manufacturing, workflow refers to a series of processes or tasks that have to be completed to produce a final outcome.
Workflows help organizations to automate processes and improve productivity by making it easier for employees to manage and track key business events. With Dynamics AX, different people in your organization can create and standardize workflows and set rules that deliver notifications automatically for critical actions and tasks.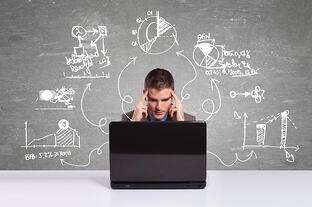 For example, in a manufacturing setting, a design document may have to pass from the designer, to Manufacturing Director and finally to a Production Designer. At every phase, each person or group will be responsible for a specific task. When a task is complete, Dynamics AX will notify the person responsible for the next task, as well as provide all the necessary information they need to undertake the task.
Workflows
You can streamline business processes by defining workflows that address your current business needs and that are in line with your organization's best practices. Workflows ensure all tasks and approvals are done in the correct order. Escalation policies can be configured to prevent processes from stalling.
With Dynamics AX, workflow history is also automatically captured. Therefore, you can easily review and evaluated the current status and performance of any workflow.
Alerts
Alerts can also be configured on Dynamics AX workflows to inform individuals about specific tasks that require their attention. On the Role Center, people involved in the project can quickly see notifications, prioritize their work, and respond quickly.
Dynamics AX has easy-to-use templates that are designed to manage business priorities. For instance, you can configure an alert to be sent when a certain criteria is met, e.g. an account is delayed for a certain period, an inventory falls to a certain number, a customer shipment arrives, etc.
Features of Workflows and Alerts
Dynamics AX Workflows can be configured with an embedded workflow framework based on Windows Workflow Foundation. The framework allows you to track and view the history and status of specific workflow instances, and determine if any changes are needed to improve efficiency.
You can use the available templates to standardize business processes. The templates can be used for the General Ledger, Account Receivable, Account Payable, Trade and Source, Project Accounting and Expense Management modules.
Workflows and alerts can be arranged and viewed in one location from the Enterprise Portal in Dynamics AX or from the Dynamics AX client. Individuals can also set alerts for events and tasks critical to their jobs.
New rules can be quickly set based on shared templates, and alerts for any record can be created. The alerts can be condition-filtered to be triggered only when a set of specified conditions are met. Users can receive notifications in a variety of ways include as email messages in Outlook.
Benefits of Dynamics AX Workflow and Alerts
i) Automate business processes
Workflows can help your organization improve productivity and ensure projects are done in the required sequence. You can define customer workflows to standardize your organization's operations to improve your competitiveness and reduce the time-to-market for your products.
ii) Simplify compliance management
You can create workflows to address current compliance and risk scenarios, and ensure employees are following the best practices of the company.
iii) Easy creation of workflows
You can easily create workflows for different business processes using the templates available in Dynamics AX. You can save on the costs of hiring a developer to come up with workflows by using the available templates.
iv) Monitor business activity with alerts
You can proactively monitor key events in your business processes by configuring alerts in a predefined template of Dynamics AX record. When automatic alerts are configured, everyone involved in a process will be aware of what they need to do and at what time.
v) Easily configure alerts
Alerts can be configured in a variety of ways (email, pop-up windows, etc.) to give people the notifications they need. You can also configure alerts through the Enterprise Portal in Dynamics AX or via Dynamics AX client.
Dynamics AX workflows and alerts help to ensure processes are done quickly by the right people, and any delays are noticed in time.