Offered as a benefit of Microsoft Dynamics service plans, CustomerSource is a password-protected platform that users can access to search for product documentation, training programs, self-support resources, updates, and news about the Microsoft solutions they use. On Monday September 8th, 2014, Microsoft extended the initial service model, allowing users to access about half of the content available on CustomerSource for free, whether or not they use Dynamics products. To gain access to the entire documentation library, users are required to log in to their accounts.
Enhancing the discoverability of Dynamics products is the main reason why Microsoft has decided to develop a "Freemium" model for CustomerSource. Allowing current and prospective customers to learn about Dynamics products before investing in a specific solution, the articles, fact sheets, how-to videos, and white papers available on this platform deliver significant benefits to all those involved, including users, Microsoft, and its partners.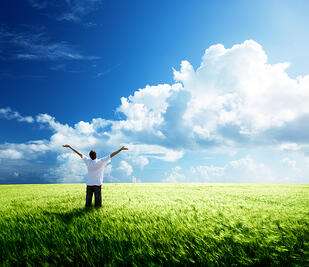 If your organization is already enrolled in a Dynamics service plan, CustomerSource gives you unlimited access to training, updates, and support.
Training
The training programs can be used by both inexperienced and experienced users, who have the opportunity to become more knowledgeable about the Dynamics solutions available and strategies associated. While new users can get all the knowledge they need in order to use the system to the best of their abilities, experienced users will find additional information to further expand their skills.
Updates
Scalability is one of the most essential features characterizing Microsoft Dynamics solutions. Although all Dynamics products have been designed to support business growth inherently, system upgrades are critical to sustain continued expansion. Microsoft is one of the few software developers that not only invest heavily in research and development, but also facilitate public access to innovation. Today, all Dynamics service plans provide free access to periodic updates and upgrades, so essential to ensure peak performance of critical business applications.
Support
Regardless of what Dynamics solution you end up adopting, be it AX, NAV, GP, CRM, RMS, or POS, Microsoft provides all the support you may need in order to get the right answers to your questions. As soon as you log in to your CustomerSource account, you can find self-service technical support, without paying additional fees. The portal offers a wide range of support topics and documentation, including case studies, technical issues with relevant resolutions and guidelines, frequently asked questions along with the most pertinent answers, and written advice from Microsoft's support staff.
You will also get assisted support for technical issues you cannot solve by yourself. Using the same account, you can contact your Microsoft partner, submit support tickets to Microsoft, or get in touch with Premier Support Services staff. Any user with an active Dynamics plan can also subscribe to newsletters to find out new things about Dynamics products and access Microsoft's vast community to ask peers for solutions to particular issues.
Another notable aspect is that Microsoft makes available support based on work roles. According to their responsibilities, your employees can select particular business areas, ranging from finance and operations to IT and sales and marketing, and find out how they can benefit the most from your organization's Dynamics plan.
Benefits
Provided via a secure environment that most Dynamics users are already accustomed to, CustomerSource delivers an efficient way to access information at your convenience and stay connected with Microsoft and its partners. Access to practical tips, demos, best answers to tough questions, and training along with lower support costs and the opportunity to broaden your understanding of certain Dynamics products are some of the benefits of this platform. Concisely, CustomerSource delivers a one-stop resource for easy and quick access to information any company needs in order to maintain and expand its business solution.
Although Microsoft has just developed the new "Freemium" model for CustomerSource, it is not the first time when it provides free-premium services. A few months ago, the company has made available the same service model for Office 365, which allows iPad owners to download and use Word, Excel, and PowerPoint applications to view different documents free of charge. Similar to CustomerSource, users must subscribe to one of the Office 365 plans for more advanced features.