Dynamics AX 2012 R3 has introduced new reservation hierarchy concepts to facilitate the control of inventory reservations, even when reservations are done on multiple levels. If not too long ago users were only able to make physical reservations of items after specifying item location and inventory dimension (site or warehouse), the features included in the latest version of AX now enable item reservation and physical inventory tracking, regardless of item location. This can help users prevent common problems in inventory systems, such as inventory shortage and excess.
Researching the Cost of Dynamics in Dynamics AX
Configuring inventory reservations in Dynamics AX can be quite complicated. However, understanding how to set up item reservations is of great importance, especially if you're looking for new ways to save money.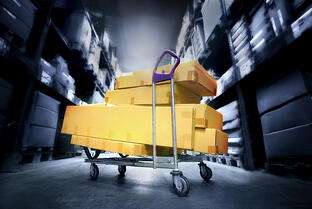 One way to ensure accurate physical inventory tracking is to check the "Physical Inventory" box upon reserving inventory items. If you check this box, the system will verify if the items you intend to reserve are available in your location, according to the storage dimension selected. If you choose not to activate this function, you'll be able to make reservations even when items are unavailable.
The system also allows you to reserve various inventory quantities. To do this, you must go to "Accounts Receivable," then to "Setup" and "Accounts Receivable Parameters." As soon as you access the "Parameters" form, you can change inventory quantities, select different features, modify default settings, and enter information relating to new reservations and orders.
From the same "Accounts Receivable Parameters," you can go to "General," then to the "FastTab" in "Sales Order," and select the "Reservation" field to set up manual or automatic inventory reservations for different storage dimensions. Over there, you can find three options: "manual," for manual inventory reservations; "automatic," for automatic reservations – in this case, reservations are made according to the BOM number, immediately after orders are created; and "explosion," also used for automatic reservations – unlike "automatic", the "explosion" option allows you to make reservations for each item listed on the BOM.
Another important feature for physical inventory tracking is "Warehouse Reservations". To set up warehouse reservations, go to "Accounts Receivable, "Common," "Customers," and "All Customers." There, you can make reservations for any of your customers. On the "FastTab" in "Sales Order," you can select the warehouse to which you intend to send your orders.
By going to the "Manage Inventory" tab and selecting "Site Specific Order Settings" on the item page, you can change the settings for inventory items, select a default warehouse, and activate the "Mandatory Warehouse" option. As soon as you activate "Mandatory Warehouse," your reservations will be sent to that particular warehouse.
Another aspect worth mentioning is that item reservations can be changed or canceled. For example, if one of your clients has placed an order, requiring immediate delivery, you can change the priority level of orders. If one of your employees has made a reservation without checking the "Physical Inventory" box, you can cancel the order and place a new order with other settings.
How to Avoid Common Pitfalls
Although Dynamics AX delivers one of the most reliable solutions for item reservation and physical inventory tracking, you may encounter a series of issues when selecting certain combinations of storage dimensions and physical inventory setups. Here are two examples:
If you activate "Site" and "Warehouse" as storage dimensions to make an automatic reservation, but the "Physical Inventory" box is checked only for "Site," the items will be reserved, even if inventory levels in your warehouse/site are insufficient, as long as sufficient inventory is available in a different warehouse.

If the same settings are chosen for a manual reservation, the items included in the order won't be reserved upon creation, but upon order processing. If you select a different warehouse as the "mandatory warehouse" for processing the order, a system error will occur.
Learning how to set up item reservations in Dynamics AX correctly is very important not only for accurate physical inventory tracking, but also for streamlining business processes so that the best outcomes are achieved.