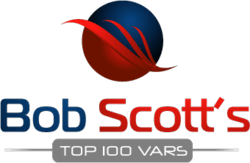 What adds success to an organization? More than anything visible, tangible passion: that sparkle in someone's eyes when they speak about what they do, the excited lilt in someone's speech when they explain a project.
This is the type of response I get when I speak to our managing director, Michael Conti, about Microsoft Dynamics ERP solutions. When I asked him last week, "What's your favorite part of Microsoft Dynamics NAV?" A big grin grew on his face saying, "I've never seen a software with stronger financial details. Not only that but it allows for different views of the company: home office versus satellite companies, and specific user views even in dealing with multi-country, multi-company implementations. The business accounting solution consolidates big data into very readable reports." (By the way, come back in a few weeks for the case study).
His answer exemplifies his passion in helping businesses better succeed. This fervor is further evident in the fact that Clients First ranks #28 on Bob Scott's Insights: Top 100 VARs. To put that in perspective, there are 30 thousand VARS; that puts us in the top 1% of VARS. Bob Scott has been informing and entertaining the mid-market financial software community with his print and email newsletters for over 18 years. Bob Scott began writing for the accounting industry first as technology editor of Accounting Today and then as the Editor of Accounting Technology from 1997 through 2009. He continues to address traditional tax and the accounting profession as executive editor of the Progressive Accountant.
Anya Ciecierski, director of Marketing at CAL Business Solutions, describes Bob:
"Robert is the hands down expert in his field. For years I have enjoyed reading his witty and on point articles in Consulting Insights."
Clients First specializes in market leading by utilizing Dynamics AX and NAV via passionately striving to implement new technology. And most importantly not using technology for technologies sake and pushing the "latest" and "greatest", but to add more efficiencies to your business. If you are interested in working with Clients First, please contact us at 800.331.8382 or email sales@clientsfirst-tx.com