We had a large turnout for the webinar last Thursday giving a preview of Dynamics 365 for Operations. We would like to thank Dan Burke, Microsoft Technical Solutions Professional for presenting. We are giving those who could not attend or those who weren't approved, as we were over the guest count, an opportunity to view the strength of Dynamics 365 for Operations and its interoperability. What is interesting to note is that this solution is based on a historically industry-leading ERP solution; Dynamics AX. BUT with one huge exception, it is written in HTML 5 which means it operates on most mobile devices.
Per Dan "What makes Dynamics 365 unique is that it harnesses the power of One Microsoft. Data has become the new currency, and organizations both create and need access to more of it, faster than ever before. The challenge is how to transform it into intelligence that generates action and drive outcomes. Dynamics 365 will allow organizations to adopt individual business apps such as Marketing, Sales, Service and Operations, but as organizations adopt more of the apps, synergies will be unleashed in the form of 'Intelligent Business Processes'. This will help proactively guide employees & customers to generate optimal outcomes.
Take Project Service Automation (PSA) as an example. Project teams can use PSA as a standalone app in close alignment with Office 365, but when combined with Operations, the time and expense reports that project members submit, will automatically go to accounting, HR and Payroll systems and the corresponding Project Accounts will be automatically updated for Finance in the Operations App.
It sounds basic… but the fact is that up until now there has been a classic delineation between CRM and ERP which created a separation in data and processes. Dynamics 365 breaks down this separation. This new business platform built with Common Data Services enables your company to make smarter desicions as your data is allied with Power BI, Cortana Intelligence and IOT. So your data is made smarter with this machine learning technology, and it can be shared with apps, Office 365, and Dynamics 365 for Operations.
Dynamics 365 for Operations Video Preview
Watch or share the recording and PowerPoint located on the following page. http://clientsfirst-ax.com/dynamics-365-operations-webinar-replay/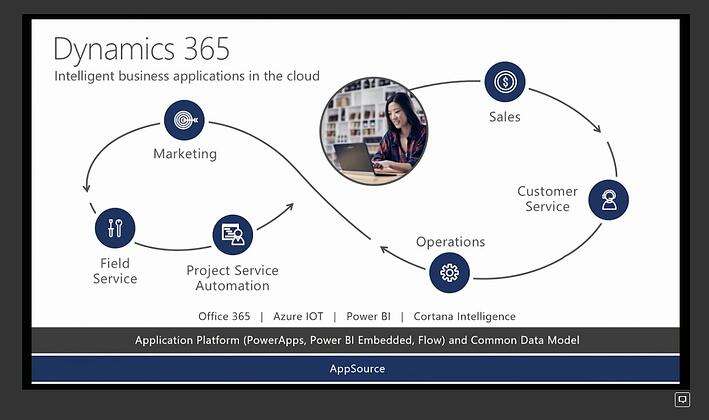 What's Next
Schedule a demo for your team and ask us about pricing and implementation costs.
Clients First has been leveraging the power of Microsoft Dynamics ERP since Dynamics 365 was called Axapta in 1999. Clients First and Dynamics 365 can help make your business more productive with the power of ERP. Call us to get a personalized demo that incorporates your biggest business challenges.
Email: Minneapolis/St. Paul, Minnesota, or call at 877.428.7205.
Email: Dallas/Fort Worth, Texas, or call at 800.331.8382.