This week our management team is attending the WPC or Worldwide Partner Conference in Orlando. The WPC is THE venue for Dynamics Partner such as Clients First to get all the latest and greatest new product information. We also have the opportunity to discuss our customers concerns with the Dynamics Executive team. We feel that it is important to be in the forefront of the Dynamics AX and NAV technologies, as well as their management team and developers.
One of the newest announcements was the latest Dynamics NAV Product Roadmap with details on NAV 2016. Here is a sneak peek: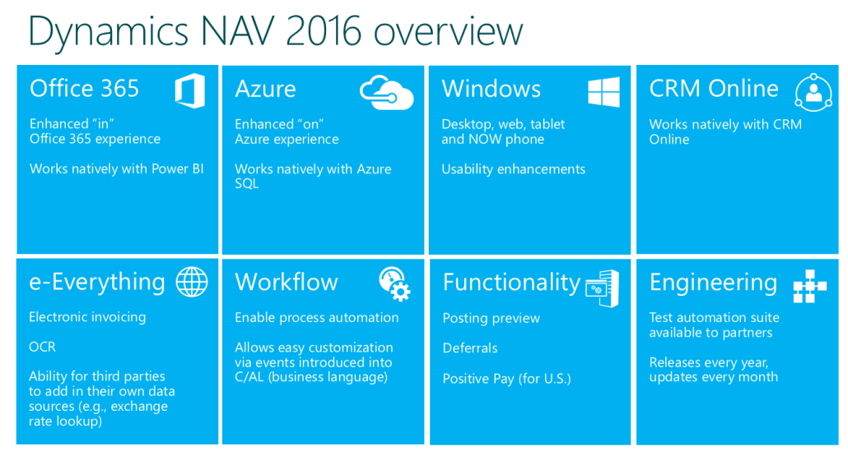 Our team is committed to the Dynamics AX and NAV product line. I will do my best to post more as I have time this week. To find out what's new in AX 7 visit our AX blog: http://blog.clientsfirst-ax.com/blog-1
Be sure to reach out to Clients First if you are evaluating AX, NAV, or if you have already decided on the software but you need a solid partner. We are a very strong partner with the customer references to back that claim! We are also a Dynamics Gold ERP Partner. Reach us at 800.331.8382. or email sales@clientsfirst-tx.com.