Microsoft Dynamics NAV 2015 not only is easy to implement, configure, and use but also offers a wide range of capabilities that small- and mid-sized organizations can enable to manufacture products, sell services, or move merchandise more efficiently.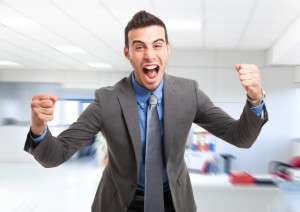 Thanks to NAV 2015 Starter Pack, your organization can get started quickly and affordably with one of the most effective ERP solutions available today. The Starter Pack provides core functionality, from basic financial, project, and supply chain management to customer relationship and human resources management. Regardless of whether you choose Perpetual Licensing, Subscription Licensing, or Service Provider Licensing Agreement, the Starter Pack includes three Full Concurrent CALs, with the possibility of adding more users as needed. To discover the full rage of features available in NAV 2015 Starter Pack, we invite you to check the list of modules below.
FINANCIAL MANAGEMENT:
Basic General Ledger
Allocations
Budgets
Accounts Schedules
Consolidation
Basic XBRL
Change Log
Cash Flow Forecast
Basic Fixed Assets
Insurance
Maintenance
Fixed Assets – Allocations
Reclassification
Bank Management
Check Writing
Bank Account Reconciliation
Payment Handling (Electronic Payment / Direct Debit)
Reconciliation of Bank Transactions
PROJECT MANAGEMENT:
Basic Resources
Capacity Management
Multiple Costs
Budgets / Estimates
Phases / Tasks / Steps
Jobs Suite (moved from the Extended Pack)
CUSTOMER RELATIONSHIP MANAGEMENT:
Contact Management
Task Management
Outlook Client Integration
HUMAN RESOURCES MANAGEMENT:
Basic Human Resources
SUPPLY CHAIN MANAGEMENT:
Basic Receivables
Sales Invoicing
Sales Order Management
Sales Invoice Discounts
Alternative Ship-To Addresses
Shipping Agents
Sales Return Order Management
Sales Line Discounting
Sales Line Pricing
Sales Tax
Basic Payables
Purchase Invoicing
Purchase Order Management
Purchase Invoice Discounts
Requisition Management
Alternative Order Addresses
Purchase Return Order Management
Purchase Line Discounting
Purchase Line Pricing
Drop Shipments
Salespeople / Purchasers
Basic Inventory
Multiple Locations
Stock Keeping Units
Alternative Vendors
Assembly Management
Location Transfers
Item Substitutions
Item Cross References
Nonstock Items
Item Tracking
Item Charges
Bin
Pick
Analysis Reports
Item Budgets
CONFIGURATION AND DEVELOPMENT:
Report Designer (100 Reports)
Table Designer (10 Tables)
Query Designer (100 Query)
XML Port (100 XMLports)
Page Designer (100 pages)
Code units (10 code units)
LANGUAGES:
Multiple Document Languages
Multiple Languages (Each)
OTHER:
Time Sheet
Advanced Dimensions
Basic Dimensions
Unlimited Companies
Subsidiary (Each)
Permissions
Per Database License (SQL Server)
Multiple Currencies
Instrastat
Extended Text
Job Queue
Reason Codes
User IDs and Passwords
Dynamics NAV Server
Connector for Microsoft Dynamics
Word Reporting / Document Reporting
Simplified UX
Upgrade Toolkit
The optional Extended Pack is available for companies requiring additional functionality. You can also download "Product Capabilities in Microsoft Dynamics NAV 2015" for a full description of each module.
Commerce Gateway functionality included in Dynamics NAV 2013 and previous versions and used to exchange documents electronically with customers and business partners is no longer available with NAV 2015.
Another aspect worth mentioning is that Dynamics NAV 2015 provides a variety of stand-alone modules (Additional Components) that can be added to the Starter Pack to support company-specific operations. Supplementary modules will be charged separately, according to the latest price list and level of customization required.
For instance, Application Builder is an optional module that enables organizations to change business rules and calculations for specific processes by simply redefining them in C/AL. With this application, you can add new functionality (e.g. use Navigation Pane Designer to create new menu items) and personalize the entire system to better fit your business needs. The number of combinations you can make by adding and customizing different modules is virtually endless.