Jet Reports is a smart reporting tool, which offers non-technical Dynamics NAV users the opportunity to create various reports based on Excel, Word, and Dynamics NAV data. The solution interconnects multiple functions with different areas of your database to allow you to develop, schedule, update, and distribute reports according to your organization's needs. This way, Jet puts complex, end-to-end reporting at your fingertips.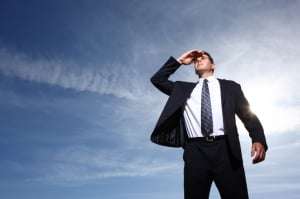 The Benefits of Using Jet Reports
In a nutshell, management can use this reporting tool to view and analyze key performance metrics in real time, track profit and loss by department, create sales and budget forecasts, compare income to predictions, automatically update information in real time or on a daily, weekly, monthly, or quarterly basis, build product sheets based on specifications, and much more. As you can see, this add-on can help companies manage a variety of business areas, besides reporting. But more important is that it provides a series of advantages, such as:
A Short Learning Curve – Jet proposes some simple features, similar to Microsoft Word and Excel's layouts, fields, dimensions, formatting, charting, formulas, pivot tables, etc. Thus, anyone who knows how to use Excel and Word – and who doesn't? – can learn everything about this tool within days. Furthermore, any employee can use Jet to create a variety of reports without cutting and pasting data, and more important, without IT assistance. New functionality included in Dynamics NAV also enables users to import reports from Jet and run them directly from the NAV client. Another notable point is that the product is easy to install and connect to NAV.
Unplanned Reporting – Getting up-to-the-minute information is critical for any company, be it large or small. Since Jet Reports reads directly from the database, it can create ad-hoc reports that provide prompt, relevant answers to very specific, mission-critical queries. You can also make last-minute changes in Excel and Word documents, access different dimensions within your NAV database, slice and dice data the way you want, and then use Jet to generate comprehensive reports. Additional features included in the application – such as the GL reporting function, which lets you retrieve credit, debit, and budget balance information from the general ledger account in Dynamics NAV – can be used to combine multiple reports into single documents.
Flexible Templates – With this tool, employees can personalize templates and documents by adding company logos, modifying fonts, changing fields, etc. Providing more than 20 templates and giving users the opportunity to change the layout according to their needs and preferences, Jet makes it easier for employees to understand company reports, which will positively impact your overall activity. Moreover, the templates included in this application reveal the best uses of standard Excel and Word functionality that many users might be unaware of.
Integrated Customization – From Word and Excel capabilities to sales and marketing reporting, you can access all business data within a flexible, familiar environment. Besides grouping records according to specific criteria and selecting the type of data you want to receive, you can set up the application to send reports in different formats.
Advanced Security – Jet Reports is configured by default to comply with standard security features in Dynamics NAV. Just like Dynamics NAV, the application allows authorized users to access and manage data according to their roles.
Multiple Languages – As soon as you install and activate the add-on, you no longer have to worry about translation. You can have any of your reports translated in different languages, including French, German, Dutch, Spanish, etc., with just a few clicks.
Flexible Licensing Model – Jet is available in three different versions: Express, which is free, Essentials, and Enterprise. Since the Express version doesn't include a license, you can install it on as many computers as you like.
Unlike other Business Intelligence solutions that aren't only very expensive, but also quite cumbersome to use, Jet combined with Dynamics NAV offers a reliable tool, which delivers critical business information in a succinct form, exactly when you need it. In conclusion, Jet Reports is one of the best applications leaders can use to gain more insight into business processes and run operations more efficiently.