Microsoft Dynamics 365 update now available in April '19 – a summary of Microsoft's release notes
Microsoft is not fooling around with its April '19 wave of releases for Dynamics 365 and Power Platform. Microsoft has earned the reputation over the past 30 years of producing leading ERP systems like Dynamics 365 with a commitment to making significant improvements with every release. There are two major Dynamics 365 releases planned this year in April and October.
The April '19, Microsoft's release notes include 443 pages of enhancements planned from April through September 2019. Hundreds of new capabilities include Artificial Intelligence, Business Central, Business Intelligence, CDM and Data Integration, Customer Service, Field Service, Finance and Operations, Marketing, Microsoft Flow, Microsoft Forms Pro, Microsoft PowerApps, Mixed Reality, Portal, Project Service Automation, Retail, Sales and Talent. Deployment started on April 5, 2019 and Microsoft 365 customers will benefit from features providing significant opportunities to transform business operations. In this blog, we will highlight a few notable enhancements to check out such as new features with the Power Platform, Mixed Reality and Artificial Intelligence (AI).
Microsoft Dynamics 365 April '19 Release
Power Platform – The new Power Platform combine Common Data Service for Apps, Microsoft Flow, PowerApps, Power BI,
Mixed Reality - Microsoft Dynamics 365 Layout and Microsoft Dynamics 365 Remote Assist – Layout and Remote Assist were introduced last October '18 with a new set of mixed-reality experiences in the workplace. Combined with the HoloLens headset, both are designed to help workers access and share information and work more efficiently. More features were added to the April '19 release such as:
Dynamics 365 Remote Assist -Workers virtually connect with technician who will see everything the worker sees to help solve a support issue. Group calling, annotation, and Field Service integration are added in this release.
Dynamics 365 Layout – Designers can pull up holograms to design and review 3D objects in a real-world virtual reality. This release includes real-time group editing which streamlines collaboration in design.
Artificial Intelligence (AI) - One special focus of this year's roll-out is adding Artificial Intelligence (AI) features. Four new AI apps are in April '19 released that leverage the power of the Microsoft AI research, tools data and the Power Platform to help organizations transform customer service, sales and marketing functions.
Dynamics 365 Virtual Agent for Customer Service provides AI-powered chat bots to optimize the customer experience.
Dynamics 365 Customer Insights enables every organization to unify and understand their customer data to harness it for intelligent insights and actions. It now supports direct integration with Salesforce, Zendesk, and ServiceNow with one dashboard for connecting humans with virtual agents with analytics.
Dynamics 365 Fraud Protection enables the e-commerce merchants to drive down fraud loss, increase bank acceptance rates to yield higher revenue, and improve the online shopping experience.
Market Insights connects with Bing search data and information found on social media to suggest related subjects while searching for information.
CLICK HERE for a complete list of Dynamics 365 April '19 release notes.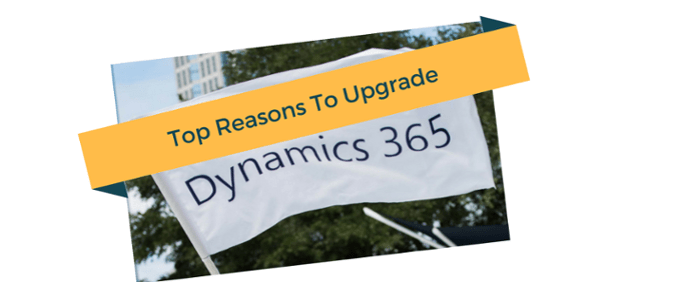 Still have questions? We can help!
Clients First has 7 locations across the U.S.A. Two of our locations focus on Dynamics 365 for Finance and Operations (formerly Dynamics AX) and Acumatica. We have been working with this product since its inception in 1998. We are a Microsoft Gold ERP Partner and a Certified Cloud Service Provider (CSP).
While our focus is on Manufacturing, Supply Chain, or Maintenance, Repair and Overhaul (MRO), we have customers in other industries too, so please reach out to us to learn more!
Repetitive manufacturing for discrete manufacturing
Make to order/engineering job shops, project manufacturing
Heavy equipment and aviation manufacturing, repair and maintenance, (MRO) projects and services
EDI, 3PL distribution, and transportation
Email: Minneapolis/St. Paul, Minnesota, or call us at 877.428.7205.
Email: Dallas/Fort Worth, Texas, or call us at 800.331.8382.