Find an alphabetical list below of the best technical blogs to get the most out of your Microsoft Dynamics NAV software.
Brummel Dynamic Services
Blog Description:
Many end users of Microsoft Dynamics NAV struggle with questions how to upgrade their two tier solution to a three tier solution. Mark can help you answer these questions and plot a road map to the future retaining the investment in the solution. Mark Brummel is an all-round Microsoft Dynamics NAV specialist. He started in 1997 as an end user but quickly moved to the other side of the table.
Dynamics NAV Team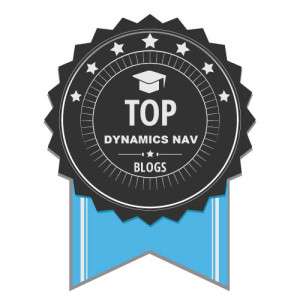 Blog Description: The Dynamics NAV Team blog is the place to find both technical and non-technical information about Dynamics NAV, written by a diverse group of Dynamics NAV team members across different groups and disciplines. The information here supplements the product Help and the standard support channels.
Web Address: https://blogs.msdn.microsoft.com/nav/
Hougaard
Blog Description: The blog's tagline describes the content perfectly: Applied hacking, An adventure in Microsoft Dynamics NAV, .NET and other technologies.
I love NAV
Blog Description: Make Microsoft Dynamics NAV an even better product. Submit and vote on your favorite product suggestions for Microsoft Dynamics NAV. Their goal is to crowd-source feedback to Microsoft and pick suggestions that they can develop and distribute to the community free of charge.
Web address: https://www.navug.com/ilovenav/home
Mohana's Dynamics NAV Blog
Blog Description: Mohana Krishna describes his posts: Eat, Sleep, NAV, Repeat
Web Address: http://mohana-dynamicsnav.blogspot.nl/
NAV/SQL Performance - My Two Cents
Blog Description: Jörg Stryk (MVP - Dynamics NAV) about Performance Optimization & Troubleshooting with MS Dynamics NAV and MS SQL Server
NAV Skills
Blog Description: Be informed about NAV master classes, webinars or general news about Microsoft Dynamics NAV.
NAV User Group
Web Description: Their mission is to engage every individual and company using Microsoft Dynamics NAV in value-added networking and knowledge sharing, and to be the single most important communication channel for the user community of Microsoft Dynamics NAV. Clients First is a member of the NAV User Group and is a sponsor of the annual Summit. Last year I believe we had eleven or more sessions we taught at the Reno event.
Web Address: https://www.navug.com/home/welcome
Totovic NAV Blog
Blog Description: Totovic a NAV MVP, working on NAV & Azure popularization and Editor-in-Chief at ERP Magazine.
Web Address: http://totovic.com/
Vjecko
Blog Description: Microsoft Employee Vjecko says, "I love unsolvable problems. I simply do." He provides his expertise in solving Microsoft Dynamics NAV functionality; his tags are as follows: Agile, Blog, Book, Bug, Business, C#, C/AL, Cloud, Coding, Consultant, Control, Add In, Convergence, Cost, CRM, Customer, Customization, Deployment, Design, Development, Diagnostic, DotNet, Dynamics, ERP, Error, Implementation, Interop, JavaScript, Manufacturing, Methodology, Microsoft, MSDynamicsWorld.com, NAV, NAV 2013, PMBOK, Project management, Requirements, Role Tailored, Solution, SQL Server, Standard, Success, Sure Step, Tips & Tricks, Web services, Impossible, NAV, Problem solving, Technology, Tips & Tricks, and Unsolvable.
Web Address: http://vjeko.com/
Van Vugt's dynamiXs
Blog Description: Luc Van Vugt shares NAV solutions that break things down simply.
Waldo
Blog Description: Waldo is a self-described NAV addict, who set his first steps into NAV development in 2001.
Web Address: http://www.waldo.be/
And, finally, if solutions cannot be found using these resources, try Microsoft Dynamics NAV – Customer Source's Community Forum:
Web Address: https://community.dynamics.com/nav/f/34
We hope these sites provide you with valuable insights about Microsoft Dynamics NAV. If you have other great NAV blogs that you read, be sure to let us know about them!
Clients First is a gold certified partner; we specialize in being a market leader in implementing Dynamics NAV and passionately striving to add more efficiencies to your business. If you are interested in working with Clients First, please contact us at 800.331.8382, or email info@cfbs-us.com. Gold Certified Partners represent the highest level of competence and expertise with Microsoft technologies.