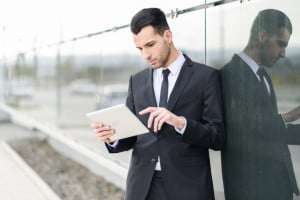 Quick to implement and easy to use, Dynamics NAV is by far one of the best ERP solutions small and midsize businesses can opt for to gain greater control over financials and streamline sales, marketing, supply chain, manufacturing, and wholesale distribution operations. And, this solution is used by 110,000 customers worldwide!
If you're using an earlier version of NAV (formerly Navision) we recommend considering an upgrade to DynamicsNAV2015 in order to remain on a supported software version and benefit from enhanced capabilities that can help you increase productivity, improve performance, and reduce costs. Keep reading to find out more about the enhancements included in NAV 2015 and identify the features you're currently missing.
The only drawback is that if you're using an earlier version of NAV, we recommend considering an upgrade to Dynamics NAV 2015 in order to remain on a supported software version and benefit from enhanced capabilities that can help increase productivity, improve performance, and reduce costs.
Find more examples of features and enhancements included in NAV 2015 and see the features that could benefit your company in saving time and money, monthly.
The Tablet Client
Designed with the modern user in mind, Dynamics NAV 2015 includes a new Tablet Client which is compatible with any tablet, regardless of the operating system. This functionality gives remote workers access to data with the possibility of sharing new information on the go. The Tablet Client boosts business responsiveness to market dynamics by including:
allowing personal customer preferences
improving communication with employees, business partners, clients, and suppliers
reducing the risk of rework typically resulting from document loss, illegibility, and inaccuracy
delivering superior portability and flexibility
reducing the amount of traffic to both Windows and Web Clients
improving overall performance and productivity
helping your organization gain a competitive advantage in a mobile-first, cloud-first world.
Network Performance
The new three-tier architecture included in the latest NAV version supplies speedy connections between the NAV Clients, NAV Server, and Microsoft SQL Server. Furthermore, it provides the same cached data to all users (in previous NAV versions, data cache was insolated for each user), allowing them to access information almost instantly from their devices. The new architecture also has superior built-in compression capabilities, automatically reducing the size of standard documents to facilitate information sharing. Additionally, the companies running a multi-tenant environment can have as many tenant-specific customizations as needed.
KPI, BI, and Reporting Capabilities
Dynamics NAV 2015 enables KPI customization. If in previous NAV versions, you could only set up KPIs based on Flow Fields. The new version also allows you to use normal fields, but also, you can select specific color coding, icons, images, and data formatting (integer, decimal, percentage, etc.) for each KPI. For instance, setting up negative report fields to appear in red will enable your staff to easily identify the tasks that should be prioritized. Users can also complement KPIs with toolbars and buttons, and determine the amount of information to be included in each Cue.
Going one step further on the path of business intelligence, Dynamics NAV 2015 includes Power BI, which integrates Office 365 with BI technology to provide access to information from Microsoft Office applications. A series of BI features like Power Query, Power Pivot, Power View, and Power Map allow users not only to find business data when they need it but also to share information and collaborate with each other. You can also get reports instantly, schedule reports to be sent to the Report Inbox of the Role Center, and save reports as Word, Excel, or PDF documents. For a comprehensive overview of business activities, NAV 2015 can be set up to display totals at the bottom of each page (e.g. Purchase Orders, Sales Orders, Quotes, etc.) so that you no longer have to access the Statistics window.
Service Management
With the Service Management module included in Dynamics NAV 2015, you can manage everything, from contacts to specific manufacturing and warehouse operations. This module allows you to respond quickly and reliably to customer needs by adjusting business operations according to new requests and changes.
Social Listening
Dynamics NAV 2015 includes a new add-on that enables connectivity to Microsoft Social Listening – a Microsoft cloud-hosted service that grants access to the comments, reviews, and articles people post about your organization over the Internet.
A last piece of advice: don't wait too long. Delaying your Dynamics NAV upgrade will require extensive employee training on a large number of software changes, possibly disrupting your business activity.
A comparison chart, listed as the source below, shows that NAV 2015 is the only version of NAV that allows:
mobility through tablets
social listening
reconciliations of incoming and outgoing bank transactions
document reporting
power BI
Check out the comparison by going to the source: http://www.microsoft.com/dynamics/upgrade-compare/nav/default.html
To accurately calculate the cost of implementing Microsoft Dynamics NAV, you can use our online ERP calculator. A very efficient tool, our calculator allows you not only to find out the total price of software licenses, implementation, and maintenance but also to compare the costs of on-premise and cloud-based deployment options quickly and easily.
As a Microsoft Gold Certified Partner, Clients First Business Solutions strives to keep all customers – generally, businesses with annual revenues exceeding $10 million – abreast of what's new in Dynamics NAV by providing information that matters most to them. If your company has an active enhancement plan with Microsoft, you can upgrade to Dynamics NAV 2015 without additional software costs. To find out more about our product and service offerings, contact our sales team at 800.331.8382 or email sales@clientsfirst-tx.com.
Finally, be diligent and view Microsoft's Statement of Direction for Dynamics NAV. Clients First is a Gold Certified Partner; we represent the highest level of competence and expertise with Microsoft technologies.