New Dynamics AX feature: Workspaces
Workspaces in the new Dynamics AX are designed to remove this stop and start process in productivity by keeping the top 5 functions related to a user's job function always accessible in a single window.
Think of a Workspace as a mini application that is designed to help a user focus on the most important aspects of their job. Workspaces have basically replaced the role center, as well as the common area menus in AX 2012 R3. The Workspace is focused on the tasks required for the user's job. Your employees should be able to view and act on what they need from the workspace's single window.
Workspaces are formed depending on the login user's role much like role centers in AX 2012 R3.
Dynamics AX 2012 Role Centers basis for Workspace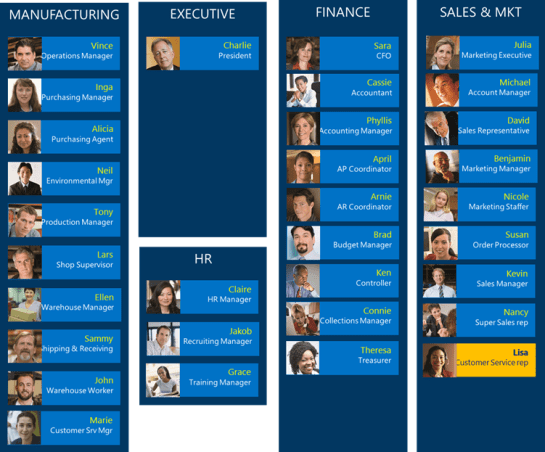 However, in Dynamics AX Workspaces, a few more seamless pre-built workspaces have been added. They include:
Environmental Manager
Operations Manager
Production Manager
Shop Supervisor
From these new workspaces, you can see that Dynamics AX really is a benefit to manufacturers and MRO's.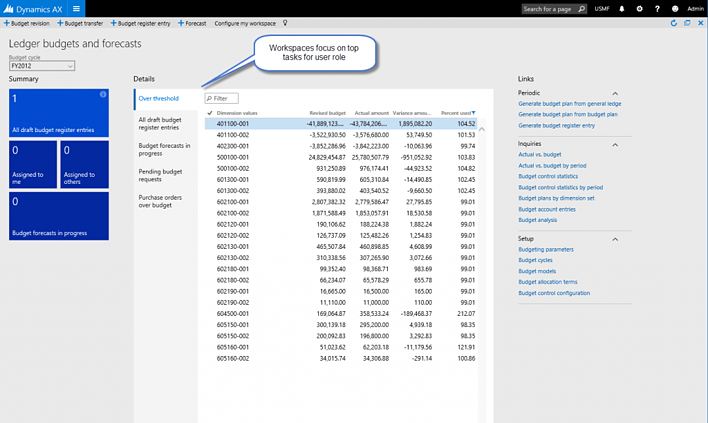 Dynamics AX is easily customized. If the workspace is not already created, it can be created to work the way your company works. The process is called personalizing your workspaces.
Microsoft created "Workspaces" in the cloud with the goal of enabling your people to be more productive with one activity-based window. The workspaces provide a task-specific experience that integrates easily with D365 and other collaborative tools, as well as Power BI (business intelligence).
From this one tool alone, you can see that Microsoft is well on its way to completing its vision of reinventing
productivity and business processes in a mobile-first, cloud-first world.
At Clients First Business Solutions, we are a Microsoft Gold Partner with a team of tenured specialists having core competencies in the implementation and support of Microsoft Dynamics AX. In fact, we have over 200 years combined experience in Dynamics AX. Not bad for a lean team. To explore all the capabilities of Dynamics AX and find out how this business solution can help your manufacturing or MRO organization achieve its full potential, contact our sales team at 800.331.8382, or email sales@cfbs-us.com. Our Clients First Texas office offers Dynamics AX ERP to the medium to large manufacturers and MROs across the United States and in 11 countries and counting.