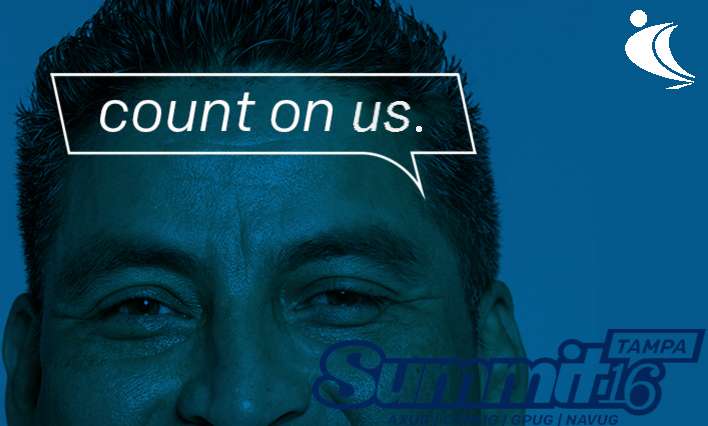 We invite you to join Clients First and your Microsoft Dynamics peers at Summit 2016 this October 11-14 in beautiful Tampa, FL.
As a Gold Sponsor of this annual Dynamics user conference, Clients First is excited to attend Summit, the leading live event featuring high-level insider knowledge from Microsoft and user-produced education on how to maximize the performance of your ERP software. Expertise is shared openly and honestly in an authentic community-driven environment that allows attendees to hone in on their product version, industry and role—providing the ultimate customized experience that offers return on investment year-round. Knowledge gained at Summit has real-life application and the potential for remarkable results. What else should you know about Summit?
Summit provides an inviting and inspirational professional haven for thousands of users.
The conference activates a rich grassroots community of peers and experts and provides an unmatched training experience where users can trust the quality of knowledge exchanged.
Exclusive sessions led by Microsoft are designed to give users a competitive advantage with a future look into product potential.
The wide array of industries represented by attendees helps to build a diverse learning environment that supplies incredible innovation in problem-solving.
Each year Summit grows and delivers expanded high-energy programming and curated networking so that everyone leaves the event empowered as better users. Clients First encourages you to make plans to join your peers at this educational conference. Gather your team and join Clients First in Tampa, FL.