Companies that ship goods domestically or internationally are bound to see increased shipping costs starting in 2015. This is in light of the new FedEx and UPS rules that now subject all goods to dimensional weight rules.
In May, 2014, FedEx announced that starting in January, 2015, all ground shipments will be subjected to dimensional (DIM) charges regardless of their size.
How Does Dimensional Weight Work?
In the past, companies did not have to worry about dimensional weight for ground shipping. Both UPS and FedEx only charged for the weight of packages but not size. Air or overseas shipments were charged for either their size or weight, whichever was higher.
However, starting in 2015, ALL shipments, irrespective of their sizes will be subjected to dimensional weight charges. To determine the dimensional weight, simply divide the total cubic dimensions of a package by 166 for ground packages or by 139 for air and international shipments.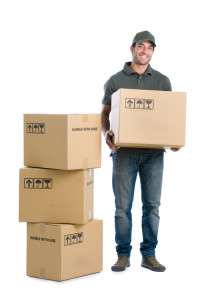 Let's look at an example.
Before 2015, dimensional weight was only charged for domestic ground packages larger than 3 cubic ft. (5,184 cubic inches). For example, if you shipped a box measuring 24" x 24" x 20, you would pay dimensional weight charges since the box is larger than 5,184 cubic inches when the three dimensions are multiplied.
The dimensional weight is calculated by dividing the total cubic dimensions by 166. In our example, the dimensional weight would be 11,520 / 166 = 69.4 lbs. With the new rules, when the dimensional weight is calculated, the result is rounded up to the nearest pound. In our case, our package would be charged at 70lbs.
If the package happens to weigh more than 70lbs, you will be billed for its actual weight. But if the package weighs less than 70lbs, then you would be billed for the dimensional weight.
Keep Shipping Costs Down
The new rules have the potential to increase shipping charges this year in the range of $500 million to 1 billion dollars. Will you be among those that will see increased shipping costs?
While the move by FedEx and UPS to charge DIM weight on all packages is unwelcome by most players, the two carriers see it as a way of streamlining the industry and encouraging best practices. The extra charges are likely to increase the carriers' profit margins. However, the carriers see it as a way to reign on shippers that do not optimize their packaging.
The new rules are essentially charging shippers for any extra space on their packages. With this said, there are a number of things you can do to keep your shipping costs down.
i) Minimize Wasted Space
Focus on the worst offenders – package boxes that waste space. Use smaller boxes for your shipments. If you have a limited range of box sizes, increase the stock box sizes in inventory.
Every inch of your shipment package counts as it has the potential to increase your cost. Look for custom carton boxes that will fit your shipment. Use Dynamics NAV to automatically detect item sizes and group them based on the packaging they require.
ii) Compare Carrier Options
UPS and FedEx are the only carriers that have changed their DIM rules. While these two are the largest parcel delivery companies in the country, there are other carriers that offer the same services but with better DIM rules. One carrier you might want to look at is the U.S. Postal Service (USPS).
The DIM rule for the USPS is 194, which means the dimensional weight charges are lower than what both FedEx and UPS are charging. You can also look into regional carriers like OnTrac Ground.
iii) Negotiate the Rate
If you ship big order volumes, you can negotiate the DIM rate with UPS and FedEx. If successful, your company's DIM rate may be increased from 166, which means your dimensional weight charges will go down.
If your order volume is not large, you can outsource order fulfillment to take advantage of software, expertise and ship rates you may not be able to get on your own.
Contact us to find out how you can use NAV to keep shipping costs down in light of the new FedEx and UPS rules.