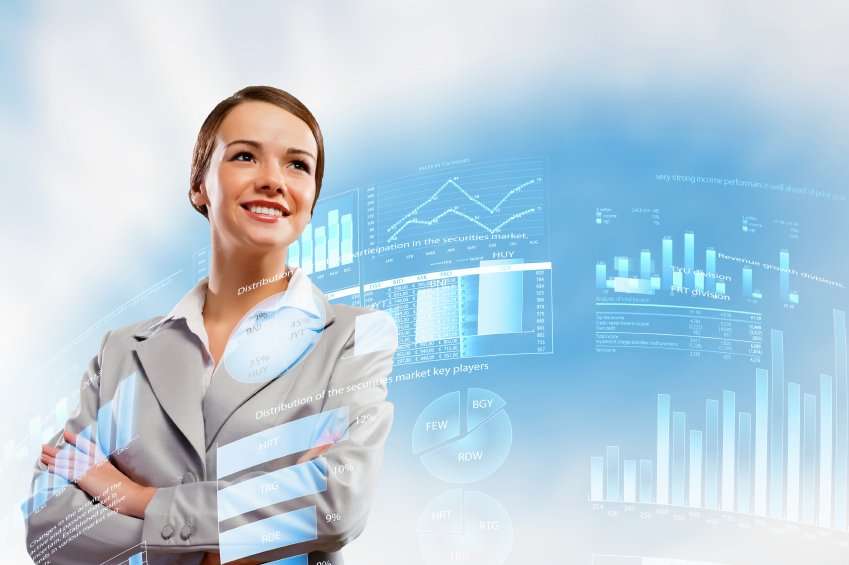 Dynamics NAV 2016 has evolved past the older versions of Microsoft NAV or Navision products especially in the arenas of data reporting and cloud computing. While NAV 2016 has all the financial data in the system typically SMB (Small to Medium Business) decision makers, business owners and so on, want to take information out of the system for in-depth reporting and analysis.
Reports in NAV 2016 can be completed using two methods:
Reports by Chart of Accounts
Reports by Dimension
Beyond the "out of the box" functionality of NAV 2016, other reporting solutions are available through Jet Reports.
Reports by Chart of Accounts for Time Periods
For financial reporting and analysis, go to departments, then to financial reporting and analysis. NAV 2016 starts with some basic reports that are available in the chart of accounts. Go to the G/L account balance, and from there look at the postings. Everything that we have posted on this G/L account is based on months. In this way you can compare office supply expenses of 2015 month by month or week by week or even year by year.
Reports by Dimension
Another very nice report is a G/L balance by dimension. In the G/L balance by dimension, you can include analytical dimensions to retrieve a report. To look at expenses per department choose the department and the dimensions in the columns fields. Next specify, for example, that you want to have a look at the 2015 expenses, so click on the year. The system even lets you add an account filter such as all G/L accounts that are associated to the same company by entering the first couple of characters then *.
To go even further NAV 2016 lets you click on show matrix, and you can see expense comparisons from department to department. And the advantage of these kind of reports is that they are very easy to use. You can, also, set up of as many dimensions as you want for financial reporting.
And the best part is there is no advanced set up needed - just filters applied let users create reports.
The report filters allow you to view:
balance at date

cost accounting

cash flow
current assets
net change
net change credit
net change compared to budget
net change debit
sales
sales by country
sales by customer
sales by customer group
short-term liabilities
and the list goes on
Graphically Display Financial Information Directly in NAV 2016
In the Role Center, based on an account schedule, you can see the financial data displayed graphically. Below is a brief detail of how to export data to excel, and create BI pivot tables.
Export Results to Excel
In Dynamics NAV 2016 most of these financial reports are fully integrated with Microsoft Office like the chart of accounts and account schedules, and analysis views based on a number of dimensions that you want to export to Microsoft Excel. From Excel pivot tables can be created based on exported data sheets.
While the functionality in NAV 2016 allows for better reporting another option is available Jet Reports. Jet Reports may be an option if your company is not using NAV 2016 or you want more in depth reporting. Jet Reports is offered at two levels: Jet Express and Jet Enterprise.
Jet Express
Jet Express is a free self-service reporting tool that is fully integrated within the Excel environment and Microsoft Dynamics NAV. Jet Express allows for simple yet powerful ad-hoc analysis and reporting. With Jet Express, you can access any data you need in your NAV database from within Excel, allowing you to create high-impact reports on every area of your business—with a very short learning curve. Jet Express allows for Financial, Budget, and Operational Reporting for:
financial statements
sales queries
inventory counts
AP details
The fastest way to success with Jet Express is using the pre-built report library with the Report Player.
Jet Express has operational reporting with a drag and drop interface that simplifies report building by using the familiar functions in Dynamics NAV. You can easily build your reports using Excel features such as pivot tables, charts, and slicers.
Jet Express is created especially for NAV users, and is available for download from Microsoft Customer Source for all users who are current on their Microsoft Business Ready Enhancement Plan (BREP).
Find out more about Jet Reports' products and services at www.jetreports.com.
Jet Enterprise
And finally, the Jet Enterprise version is available for implementation that allows for mobility. Jet Enterprise is a business intelligence and reporting solution built specifically for the unique needs of Microsoft Dynamics users. Now you can bring all of your information together into one place and enable everyone in the organization to easily perform sophisticated business analysis from anywhere. Empower users to make better decisions, faster, on virtually any device.
With Jet Enterprise you get:
A complete business intelligence and reporting solution ready to use in 2 hours
Over 80 prebuilt reports and dashboards
7 pre-built, customizable cubes
A data warehouse
Seamless integration with your Dynamics data and the ability to connect to other pertinent business systems
Ability to create dashboards within minutes without having to know the underlying data structure
Jet Mobile option to access your data anywhere using a web browser or mobile device
A robust data warehouse automation and customization platform
Many business intelligence solutions include hidden costs such as long and difficult implementations, expensive customizations, and high license fees when expanding to a large number of users. Jet Enterprise typically installs within 2 hours, requires minimal user training, and offers unlimited user licensing. Customers regularly report increased top-line revenue in the first 12 months of use.
At Clients First Business Solutions, our team of experienced and dedicated professionals can plan and implement the right ERP solution into your organization, giving you the visibility of the data you need to run your business efficiently. To make the most of the latest ERP software solutions that provide end-to-end supply chain visibility in 2016, contact our sales team at 800.331.8382 or drop us a line at sales@clientsfirst-tx.com. Clients First is a gold certified partner meaning we represent the highest level of competence and expertise with Microsoft technologies.