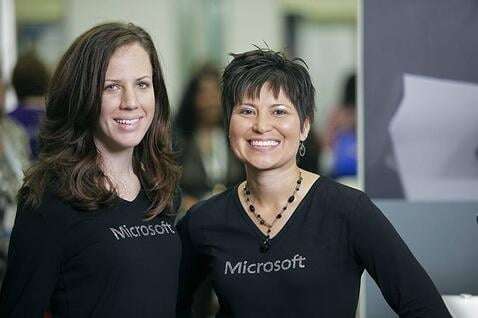 Microsoft is number four and the biggest R & D spender per Fortune magazine's November 2014 article 'The Biggest R & D Spenders Worldwide.' This amounts to 10.4 billion dollars annually. This does not surprise me. Microsoft employs over 1,000 doctorate holding researchers and countless developers Microsoft is constantly improving their products to help companies drive more business value by running processes efficiently, managing change easily, and competing globally. In the context of enterprise resource planning, Dynamics AX is considered the flagship of the Microsoft Dynamics family.
Microsoft has launched two cumulative updates for Dynamics AX 2012 over the past year: Cumulative Update 8, released on Nov 17, 2014, and Cumulative Update 9, released on June 10, 2015. A new version of Dynamics AX, commonly referred to as Rainier or Dynamics AX 7 (aka Dynamics AX 2015), is expected later this year.
I work closely with our consulting team during the sales process, specifically during the sale to a manufacturing company. When emailing one of our Senior Manufacturing Consultants about the new features in for recipes / formulas, I received this response in a thread about the new changes, "With the release of the project manufacturing, warehouse management and transportation modules in AX R3 these state of the art modules give boatloads of functionality with the R3 upgrade. In my eyes, it's a clear winner for manufacturing companies of today." This consultant holds 6 Lean Manufacturing Certifications and has 30 years' experience implementing Supply Chain and Shop Floor Control with some of the major ERP players such as JDE, Mapics, Baan, and Infor Visual Manufacturing. He is a huge help and resource for my sales process and more importantly our customers.
Dynamics AX: A Solid Foundation for Expanding Functionality
Over the years, Dynamics AX cumulative updates have delivered a series of impressive technological advances, driven by the requirements of large companies for a complex ERP software solution able to provide full visibility into different business areas, simplify compliance, and standardize operations across various geographies.
Keeping up with today's rapidly changing business environment, Dynamics AX new releases have introduced a series of enhancements, such as:
Cumulative Update 9 (CU9) added new capabilities to Warehouse Management, Transportation Management, Human Resources, and Retail, with a focus on warehouse operations. For more information on the functionality included in the Warehouse Management module, we invite you to watch our videos "Warehousing Management Part I" and "Warehousing Management Part II."
Cumulative Update 8 (CU8) included many new or enhanced features, improving the functionality of multiple modules, such as Project Management and Accounting, Procurement and Sourcing, Production Control, Warehouse Management, Transportation Management, and Human Resources. Updates using Lifecycle Services and Integration with Microsoft Exchange Service were the most notable changes in CU8.
Cumulative Update 7 (CU7) delivered advanced functionality in a variety of areas, including accounts payable, account receivables, fixed assets, general ledger, budgeting, human resources, payroll, sales tax processing, inventory and warehouse management, production control, project management and accounting, sales and marketing, reporting, data import/export/migrating, backup and recovery, public sector, and retail. Additional highlights include a superior end user experience, quality improvements, and integration with Lifecycle Services for a better business impact analysis.
Compared to the aforementioned Dynamics AX new releases, Dynamics AX 7 promises to deliver impressive advancements in business logic, ranging from a new HTML5-Web Client to modern cloud applications, for a faster and richer multi-channel user experience. Focusing on providing the most intuitive and simple ERP solution for the end user, system administrator, and developer, Dynamics AX 7 will make available:
a single-tenant deployment model, which gives end users total control over their virtual machines and network configurations;
a complex Web-based platform and browser-enabled Clients that will grant access to business information and processes from anywhere, at any time, on any device;
on-premise, cloud, and hybrid deployment options along with the possibility of switching from one option to another, according to individual business requirements;
Lifecycle Services that can be used not only to operate Dynamics AX 7 but also to design and develop new applications, irrespective of the deployment model chosen;
enhanced warehouse management functionality that will support additional product variants, batch reservations, retail-specific scenarios, etc.;
integration with other commerce technologies, including hardware stations with natively integrated peripherals (e.g. printers, barcode scanners, cash drawers, etc.), to speed up transactions and provide more flexibility for a better check-out experience at the Point of Sale.
If you have any questions about Dynamics AX new releases, including the upcoming Dynamics AX 7, feel free to contact our Dallas/Fort Worth sales team at 800.331.838 or email sales@clientsfirst-tx.com.
Reference: http://fortune.com/2014/11/17/top-10-research-development/