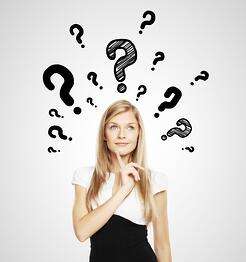 Why is your competitor's quote so much higher? Is Clients First missing something in the quote? Are they not as competent? These questions have become critical points of concern with a prospect we've been pursuing for some time.
With over 15 years of successfully implementing Microsoft's Dynamics AX (formerly Axapta), we've seen the product misaligned by the competitors and even other Dynamics partners. We have also seen it develop from its inception in 1998 to a full-featured enterprise ERP solution, and in the AX 7 release later this year, it is written in the latest technology, HTML 5. This is an exciting product to sell and support!
While we see AX as Microsoft's leading ERP solution, along with being the most technologically advanced and feature rich of all the Dynamics offerings, it's also surprisingly scalable and affordable. We have successfully placed AX with a small manufacturer with sales of three million in annual revenue, and also in one of the world's largest turbine repair enterprises with a global presence. So where does all the confusion come from?
Well, if you're a Microsoft solution provider promoting one of their other Dynamics products, it's most certainly in your best interest to position AX as beyond the prospect's reach. Too big, too complex to implement, and way too expensive. This couldn't be more wrong.
If you're a competing ERP solution provider, much of the same position is applied along with a fairly critical view of Microsoft in general. Microsoft's growth and investment in the Dynamics ERP solutions continues to remain very strong and is reflected in their product roadmaps. Many competitors, and even Microsoft partners promoting the other three Dynamics products, all have negative feedback on AX. This should really show prospective customers that our competitors are afraid of AX, since the reality is that AX is a complete ERP solution neither too big nor too expensive. We even have Dynamics AX customer stories and references to back up this claim.
Now for those resellers who actually do AX implementations, they seem to have latched onto the fact that Dynamics AX, while the software is priced for the mid-market, has also been independently reviewed as a solution that competes on a Tier One level. AX competes with SAP and Oracle, and in some reviews has been deemed superior in functionality especially for manufacturing. Clients First has displaced SAP on a global scale with implementations in The United Kingdom, Germany, Egypt, Thailand, Poland, Australia, Argentina, Singapore, and Indonesia, so we know this to be true. What we have also discovered as a result is that our AX competitors, unlike us, utilize these realities to justify "Tier One" implementation budgets in their proposals.
The key differentiator is that while Clients First has had over 70 successful AX Implementations, we've also developed a highly efficient, tag team methodology for cost effectively deploying the solution along the way. We assign our Dynamics AX Consultants on projects based on their expertise. For example, we have Financials, Manufacturing, Supply Chain and Project Dynamics AX Consultants which each take on their specific areas of the implementation, so you never have a consultant on site trying to figure out how to handle the Configurator module on your dime. We also use an industry standard service and project management tool called ConnectWise with a customer portal so you can see the status of your project or open service tickets at any time. Our Dynamics implementation takes the best of Microsoft's Sure Step Program and applies a much leaner and more optimized approach for companies in need of a team to help guide them, without all the services that are not always necessary. The savings are significant and the results are real. Instead of staring at project plans and contemplating your next decision, your team will be sailing forward with visible progress toward your goals.
Unlike our competitors that are offering Tier One level service budgets for AX, we've developed a highly successful "mid-market" implementation approach that works, time and time again even for larger implementations on a global scale. More importantly, we also have the references to back up these claims.
There are certainly distinct differences in systems. This is also true of solution providers as well.
Feel free to talk to us about scheduling a demo. Contact our Dallas/Fort Worth, Texas sales team at 800.331.8382, or email sales@clientsfirst-tx.com