Dynamics 365 Enterprise Edition is a touch screen enabled, do anything, from anywhere, at anytime, on almost any device ERP and App package. While some critics think Microsoft is putting too many ingredients in the mix, I am excited by the package's interoperability given to the ERP by the Common Data Model, Power Apps, and Flow.
An Inc. article quotes a Microsoft employee on how this collaboration takes place. "Microsoft makes money on a huge assortment of tech products, and employees can--and do--move from team to team. But they can also simply collaborate to build new stuff. Because Microsoft has so many product offerings, it is easier here to take a little from Column A, a little from Column B, and make something new and different and exciting." As Microsoft has a "Field of Dreams" to build from, they can and do implement change. With Dynamics 365 for Operations, Microsoft seems to be playing out a favorite and memorable movie line:
"If you build it, they will come." Ray Kinsella
Dynamics 365 Enterprise Edition for Operations is like Field of Dreams in that it places improbable, almost impossible, players and pieces together: ERP, Adobe Marketing Cloud CRM, Office 365, Cortana, Power BI, Microsoft Azure, and the Azure IoT suite. This seven suite package is one unified software system that helps you run your business with ease. The enterprise edition package handles: Operations, Sales, Field Service, Project Service Automation, and Customer Service all from one integrative, communicative, familiar platform. And once power apps and flow functionality are added to the mix, there is not much this ERP package cannot do.
Dynamics 365 Enterprise Edition Promo
What can be more exciting than that? Well, maybe Satya Nadella, CEO of Microsoft, saying to customers, vendors, and blog writers like myself, "and you get a new Tesla, and you get a new Tesla."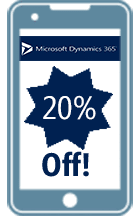 Silliness aside, other than the package itself, which is fresh and exciting, Microsoft is running a promotion on the software. Dynamics 365 is on sale for customers who switch from Salesforce, SAP, or Oracle. From 11/1/ 2016 – 06/30/2017, that subgroup will receive 20% off of their Microsoft Dynamics 365 Enterprise Edition plan subscription licenses.
Dynamics 365 Enterprise Edition for Operations, the game changing ERP solution introduced by Microsoft, needs to be implemented by an experienced Cloud Solution Provider like Clients First.
Clients First has been leveraging the power of Microsoft Dynamics ERP since Dynamics 365 was called Axapta in 1999. We are going to continue the tradition of using award winning ERP & BI for manufacturers, MROs (maintenance, repair, and overhaul), retail, and pharmaceutical companies. For the most part, Clients First will focus on Dynamics 365 Enterprise Edition with Operations (Plan 2) aka AX 7. Call us to learn how we can make your business more productive with the power of ERP.
Email: Dallas/Fort Worth, Texas, or call us at 800.331.8382.