Manufacturing problem solved: Discover the real cost of producing finished goods by attending a webinar entitled The Financial Impacts of Production. The webinar will show how Dynamics AX traces production costs to the general ledger.
In spite of some ERP promises, companies still struggle with obtaining precise numbers and knowledge of the real cost of producing finished goods. Our sales team hears this business problem almost daily from manufacturers, whether in process, discrete, or mixed mode manufacturing.
As such, former CFO Cathy Dean, now the managing director of Clients First Minnesota, is presenting a webinar for the Dynamics AX Users Group, AXUG, that shows how to overcome this challenge with Dynamics AX. If your company manufactures or produces products, please register and attend this webinar for the AXUG.
When: Thursday, 1/5 at (11 am CST/12 pm EST).
How: Follow this link, Webinar Calendar - AXUG - Dynamics AX User Group
Now What: Download the notes to the The Financial Impacts of Production here.
Dynamics AX Steps That Reveal the Real Cost of Producing Finished Goods
Cathy Dean will walk you through a step-by-step review of the production processes inside Dynamics AX that are necessary to see the real cost of production and how those processes affect the General Ledger.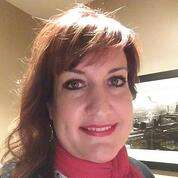 Cathy Dean obtained her BS in Accounting from St. Cloud State University, and has:
10+ years of experience in Microsoft Dynamics AX
Over 20 years of experience in the industries of manufacturing and wholesale distribution
Deep IT and ERP experience in areas of food processing, cost and general accounting, manufacturing, cash management, financial analysis, and forecasting
Clients First can help your company solve problems such as this with one unified system whether on-premise or in the cloud, by deploying Dynamics AX or Dynamics 365. We are listed in the December 2016 Nucleus report as a leader in ERP.
Call us to learn how we can make your business more productive with the power of ERP.
Email: Minneapolis/St. Paul, Minnesota, or call at 877.428.7205.
Email: Dallas/Fort Worth, Texas, or call at 800.331.8382.