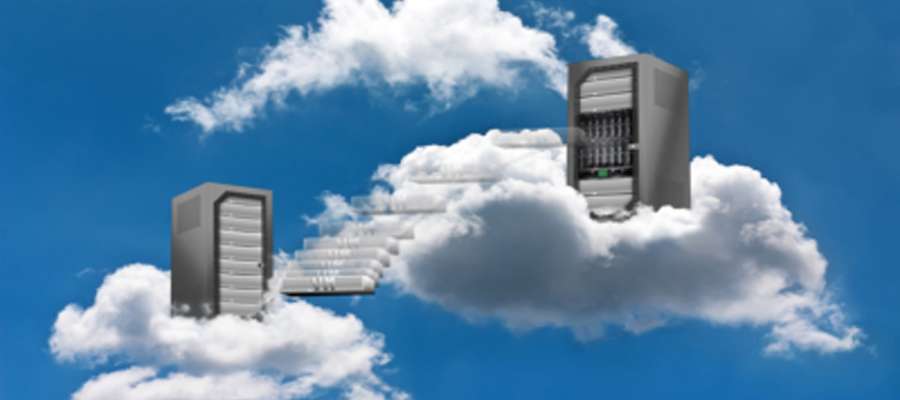 Companies across all industries and of all sizes are switching to public and private cloud computing, because it offers many advantages and almost no disadvantages. Many companies are creating cloud-only or cloud-first policies in order to lower operating costs, increase efficiency, and improve security.
What Is Cloud Computing?
Cloud computing is the use of software and hardware delivered via the internet. A cloud-shaped symbol represents cloud computing, because it is an abstract and complex infrastructure that allows the use of hardware, software, remote services, and computation via the internet. Traditionally, people would run programs or applications on a physical server or computer with downloaded software. With cloud computing, people can run programs or applications using the internet.
Top 4 Benefits of Cloud Computing
There are numerous reasons why people adopt a cloud computing infrastructure. Here are the top four reasons:
Efficiency
Cloud computing is cost-efficient, because it doesn't require spending money on equipment, such as hardware, utilities, facilities, or the necessity of building a data center. It also reduces the need for paying an IT team to handle those operations. Cloud systems also reduce downtime-related costs, since downtime is rare. Cloud computing is speed-efficient, because it only takes seconds to spin up a new computing instance with its agility and speed. More ways cloud computing is efficient include automatic software updates, continuous integration, and easy testing and deployment.
Flexibility
Different businesses have different IT needs, and cloud computing offers a lot of flexibility to meet the needs of very small or very large businesses. Scalability with cloud computing is impressive, since it can scale up or down quickly to meet a company's IT demands. Companies with fluctuating or growing demands have an advantage over customers with their ability to change capacity without investing in physical infrastructure. Cloud systems also provide flexible storage capacity with a practically unlimited capacity for storing all types of data.
Security
Data security is a major concern for most businesses. Cloud systems guarantee securely handled and stored data with its advanced security features, reducing cybercrime and a company's risk. Some advanced features include granular permissions, access management, and platform baseline protections. Cloud computing provides better control and visibility over sensitive data. With data stored in the cloud, there are no capacity restraints helping with and improving backup and restore processes.
Collaboration
Many companies require collaboration across multiple teams, which cloud computing enables. Within the same infrastructure, operations, QA, developers, security, and architects can work simultaneously. Cloud systems provide better visibility, transparency, permissions, and monitoring, which prevents confusion and conflicts. Companies can create a wide variety of cloud environments for specific purposes and better collaboration, including staging, demo, QA, or pre-production. Cloud computing gives mobile access to business data with devices and phones, ensuring everyone has access and up-to-date information.
It's easy to see why cloud computing is growing exponentially. All the benefits of cloud systems help companies to improve their security, collaboration, production, and revenue while preventing common problems associated with physical computing infrastructures. Contact us at Clients First Business Solutions to find out how you, too, can benefit from cloud computing.