Today's customers are more sophisticated and require more personalized attention to spend more than in times past. With increased competition from online stores and offline competitors, retailers need to find ways to improve their revenues and keep their costs down through agile methods that improve value delivery. One of the ways retailers can do this is by using cloud ERP.
Cloud ERP software solutions like Acumatica can help retail stores have a centralized view of their business and get real-time information on inventory, status of orders, and customer history. Cloud ERP enables retailers with multi-location channels to have a better view of their operations since the application can be accessed from any location.
Benefits of Using Cloud ERP
Some of the benefits of cloud ERP software solutions include: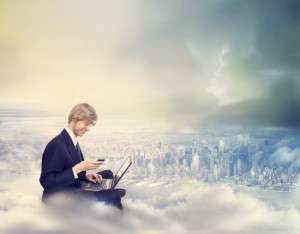 i) Control Operating Costs
Stores can streamline their entire business processes including ordering, inventory, invoicing, and accounting. Since the solutions are available on the cloud, warehouses, franchises, and offices can be easily linked without the need to have additional communications infrastructure.
ii) Optimize Inventory, Ordering, and Sales
With cloud ERP, retailers can automate all their business processes in multiple locations. Automation allows for accurate decision making regarding price, promotions, inventory, overheads, and revenues.
iii) Integrate Point of Sale (POS) and Ecommerce Orders
Solutions like Acumatica have robust APIs that enable them to be integrated with third party apps and hardware that a retail store may be using. Cloud ERP can be integrated with touch screens, scanners, credit card readers, and POS systems.
Improving Revenues through Customer Optimization
Beyond optimizing operations, cloud ERP has much potential for improving revenues through customer offer optimization. Retailers can improve their revenues when they understand more about their customers and hence provide more relevant recommendations at the right time.
Cloud ERP software systems can help retail stores capture customer data and shopping history, allowing them to see purchase patterns and spending. From this information, retailers can position their offerings based on the customer's purchase history. This relevant positioning helps in delivering a consistent message and leads to more sales.
Improve Cross-Selling Revenues
With in-depth customer shopping behavior data available in the cloud ERP, stores can provide on-time recommendations and increase cross-selling opportunities. For example, a customer purchasing a particular machine may also be interested in buying its accessories. When these accessories are recommended to them at the right time (when making a purchase), the customer is more likely to buy them.
Better Inventory Flow Control
Retailers can use ERP to see the flow of inventory over different seasons. This information can help the purchasing department determine which inventories should be procured based on the frequency of their replenishment.
Apart from this, the store can know which inventory needs to be scaled down or augmented in sales and promotions activities based on how they are selling.
Accurate Store Pricing
One factor that reduces loyalty among retail customers is a disconnect between prices of goods on offer and price at the point-of-sale. For example, if a store advertises a particular item is on sale, but when the customer goes to pay for it, the item is found to be no longer on sale, this can create friction towards buying.
To reduce such friction, retail stores can use ERP to control promotional pricing for their products. Cloud ERP software solutions can be integrated with other applications like CRMs to ensure accurate data is relayed at all times. Integration reduces price mismatch between ERP and CRM applications, leading to a better customer experience at the store.
Manage Complex Information
Cloud ERP helps in managing complex information retailers handling different products usually have. Retail stores may add hundreds of products every year. This increases the complexity of managing inventory and supply chain. Cloud ERP can help stores modernize their businesses to keep their inventory up to date and hence gain a competitive advantage on order fulfillment.
ERP applications like Acumatica have become important tools for today's retailers looking to improve operations and keep costs at a minimum. The cloud applications enable retailers to have a clear view of their operations and identify areas where processes can be optimized to improve efficiency and revenues.