Many organizations are moving their ERP applications to the cloud. The benefits of cloud delivery are clear: easier collaboration, low initial cost, and redundant security infrastructure among others. Moreover, with cloud providers handling service maintenance, organizations can have more time to focus on their key business objectives.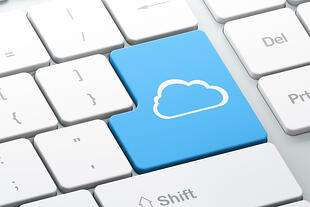 One of the first issues organizations have to contend with is whether to transition their applications to the cloud or perform upgrades.
Cloud delivery may be great for some organizations. However, for complex workloads like CRM or ERP, transitions can be complicated. To determine whether an upgrade or migration should come first, there are a few questions to be answered.
What changes are expected from the transition?
Most people are resistant to change. For employees, big changes in business systems and tools can lead to lower productivity for a time. Users can be very vocal about small delays or differences in the way they are used to accessing applications or doing things.
The executive should lead the way in adopting cloud services and offer support for their adoption down the different levels of the organization. Thus, it's important that all employees are on the same page with management with regards to adoption of cloud ERP services.
For most ERP software, upgrades are best performed in phases. On the other hand, migration can be accomplished through different ways. For example, the existing services can be replicated to the cloud directly or the applications can be installed fresh on new servers and the data migrated.
Would critical business processes be disrupted?
Organizations that have invested heavily in customizations and industry-specific solutions should determine whether their critical business processes will be disturbed. Careful planning and testing is important when carrying out upgrades that have customized functionality.
To avoid disrupting business processes, cloud migration may be necessary prior to any upgrades. This may be the best option until a plan and strategy can be defined.
Are there any issues that have cropped up?
When existing servers are replicated on the cloud, you will inherit the legacy issues you had with your ERP. Understanding the capacity of the cloud environment in handling your data and running legacy applications is important prior to migration.
A cloud migration consultant can offer advice on critical issues like power, disk space, rack space, and cooling that will be able to handle your applications. Limited cloud capacity can lead to downtimes and outages of your applications.
In such a case, it is better to migrate the existing environment to the cloud before carrying out an upgrade. The virtual environment can be replicated on the cloud and the needed capacity added for rapid solution deployment.
When the cloud environment is set up, the migration partner can focus on upgrading the applications to their latest versions to improve their processes.
Is the upgrade a short or long-term project?
In some cases, performing an application migration or upgrade is unavoidable. For instance, an organization may be moving from its existing legacy solution to a modern offering such as Dynamics AX. In such a case, moving the legacy system to the cloud will not make sense, since the historical data will be catalogued based on the needs of the organizations or placed in a new system.
In a different example, an organization may need to upgrade a component of its ERP software. However, the upgrade may be small and can be done concurrently with the migration. This usually applies in upgrades of specific smaller modules found in robust ERPs. Such upgrades can usually be done in less than a week.
In the case of project longevity, the upgrades can be done as part of the cloud migration. The upgrade usually involves deploying the cloud infrastructure and copying the application's database backup in the cloud. A mock conversion of the data is then done in the test environment. From there, users can be allowed to access the cloud application through a remote desktop connection or a web interface.
Application upgrade or cloud migration will ultimately be determined by the needs of your organization. There is always an element of risk in any migration. However, proper planning, phasing, and testing can mitigate the risk and lead to better user experience during the change.