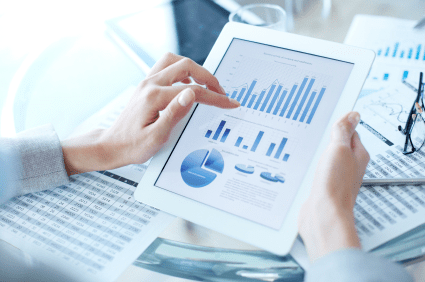 For many organizations, the process of collecting, managing and analyzing data in real time remains one of the most challenging, labor-intensive and costly endeavors. But, things are different for the companies that have adopted an advanced ERP solution, such as Microsoft Dynamics AX. Besides a series of tools and features critical for smooth functioning of an organization, this system proposes a new approach to ERP functionality, which focuses on boosting operational agility by facilitating real-time data exchange. In fact, this desire for real-time data has been taken a step further with the current trend of 'application-centric' development making headlines. In addition to the cloud and an app-centric approach, developers are able to combine specific field service enterprise mobile applications to make data more 'real-time' than ever before.
Application-Centric Approach: What Does It Actually Mean?
As the vision of an app-centric approach gradually becomes a reality, developers are required to create a different level of instrumentation within existing modules in order to supplement the inherent functionality of on-premise ERP solutions. This means that additional enterprise mobile applications can be built to offer end users more advanced ERP systems, which can be used to remotely control and manage different business operations, including real-time data collection, processing and analyzing. Developing such a system poses a great challenge to software developers, who must find a way to perform timely reconfigurations of current networks in order to maintain the performance level of an ERP system at its best.
The main role of an ERP software provider has primarily been to customize the existing solutions. Now, with an app-centric approach, ERP providers are assuming more of a development role, and instead, looking at what their users need and thinking about how to make their lives easier. We consider this a 'bottom-up' approach, which requires software vendors to evaluate and understand the needs of end users first, and then build new ERP applications that integrate seamlessly with basic ERP system functionality in order to address those needs.
Supplementing Basic Functionality
The cry for mobile access to ERP systems has come from the field of production, where production managers, workers and sales reps need to record data and pull together business proposals while on the go. Now, ERP software developers are finally ready to fulfill the needs and expectations of these users. Proposing new, more dynamic enterprise mobile applications that will allow on-the-spot responsiveness at all levels, ERP software developers are determining more and more business owners to recognize that putting relevant, real-time information in the hands of the people who use it can solve many problems relating to:
Accessibility: With the help of ERP systems and additional mobile applications, employees can enter and access information from any remote location, which means that they don't have to take notes and input data into the system at a later date. This not only makes information readily available, but also reduces the likelihood of errors.

Complete Integration: More and more enterprise mobile applications will be created in order to extend the core functionality of existing ERP systems. For instance, the upcoming Dynamics AX 2012 R3 update available from April 2014 onwards will make AX more mobile friendly, while opening the doors for ERP providers to develop more applications that will allow users to better adjust their working platforms to volatile market conditions.

Operational Efficiency: Enabling remote sites to exchange business information can boost operational efficiency. In this case, roll-up reporting is much easier, while controlling and managing global operations becomes a matter of setting up a simple dashboard instead of creating and maintaining a complex wide area network (WAN).

Mobility: Enterprise mobile applications are no longer nice-to-have features. Offering business owners the opportunity to get unique sets of tools especially tailored to their organizational needs and helping them make better use of real-time business information to support decision-making among employees and key decision-makers, these applications are slowly becoming must-have features.
One thing is for sure: ERP will continue to evolve. To find out where it is heading and to make sure that you won't miss out on unique opportunities for your business, we invite you to sign up for upcoming webinars to get the latest information on application offerings.