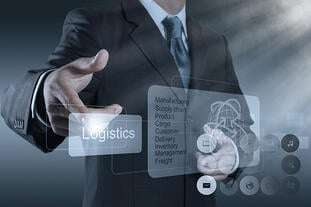 To stay competitive, manufacturers need to manage their information freely across global boundaries. In the supply chain, they need visibility in key business processes for better control and informed decision making. Gaining visibility in the supply chain can be accomplished with an ERP system that can easily exchange information across multiple business software systems.
While ERP software is mainly implemented to improve internal efficiency, its benefits can also trickle to the supply chain.
Industry Tailored Functionalities
In the past, software companies tried to create ERP solutions to address the requirements of different industry verticals. The software solutions often did not support the specific industry processes in manufacturing operations. For example, a semi-conductor manufacturer has different requirements than a steel manufacturer. Providing a "one-size-fits-all" solution does not lead to a good user experience.
However, things have changed over the years. Today, most ERP systems provide key industry-specific functions that meet the diverse requirements of organizations across various verticals. Moreover, companies can use independent software vendors (ISVs) to extend the capabilities of the ERP solutions. ISVs can provide customized apps to make the ERPs more functional for companies in their specialized fields. As a result, the needs of the customers are met and value is added to the business.
Today's ERP systems enable enterprises to have a better view of their operations – from production to sales management. For example, most ERPs can be accessed on the web. This makes it easy for companies to connect with customers, suppliers, and logistics providers through seamless, real-time process sharing and data exchange.
The unique ability of the ERP to integrate with external business processes and support third party applications across multiple systems reduces the cost of doing business. For example, organizations can have "available-to-promise" decision making scenarios that can identify alternative delivery channels in case disruptions in normal processes occur.
Supply Chain Optimization
ERPs can also help companies optimize their supply chain processes. The systems have powerful management tools that can be used to improve planning and forecasting to ensure inventory levels are in line with customer demand.
Apart from this, access to real-time data provides users with important business intelligence information and tasks, which are required to make the supply chain more efficient.
ERP also makes it easy for companies to comply with corporate and government requirements by defining workflows and business rules in line with different risks. Other benefits of the system to the supply chain include:
Automated Purchasing. Most ERP systems can be programmed to automatically place orders with vendors when inventory drops below a certain number. This feature ensures continuity in manufacturing and production by preventing the chances of running out of raw materials in critical production phases.
Vendor Performance. Companies can use ERP systems to track vendor performance, and hence determine the appropriate rules of engagement with them. The system can provide important metrics such as cycle time, error rates, costs, and more. Companies can use this data to justify switching vendors or negotiate better terms with their current vendor for their benefit.
Enterprise-wide Visibility. With ERP, companies can have greater visibility into material need and use across the supply chain. This gives them the data to optimize inventory levels, production, and purchasing for improved performance.
Exposure of Malfeasance. The visibility provided by ERP software can enable the management to identify existing corruption in the supply chain. At the same time, it can also prevent new corruption cases, since all parties in the supply chain know their activities are being monitored.
Companies can rest easier knowing the pertinent data from the supply chain will give them a clear overview of what is happening at different levels.
Economies of scale. Knowing when, where, and how much the organization spends can be an unbeatable point of leverage when it comes to negotiating prices along the supply chain. ERP integration can help companies consolidate their spending for favorable terms.
Today, ERP solutions are key to a cost-effective and dynamic supply chain collaboration.