It certainly is nice to see that an increasing number of tech companies align their strategies with users' interest, teaming up with some of the biggest players like Microsoft, Apple, Cisco, Google and Yahoo in an effort to end the NSA's surveillance program. Even though recent reports demonstrate that the adoption of cloud-based solutions has decreased slightly from 47 to 43 percent after the NSA scandal, new concerns about data security in the cloud have been raised. Consequently, individuals and corporations alike are more and more reluctant to adopt and use cloud-based software solutions.
The Impact on Mobile ERP Applications
"Seminal" is the word Brad Smith, Microsoft executive vice president and general counsel, used to describe the decision on Riley v. California case, which not only takes users' side in the current debate concerning privacy, but also reestablishes the way private data should be accessed and used. The Supreme Court decided that, under the Forth Amendment, state agencies must procure a warrant before accessing data, regardless of whether it's transmitted over a public or private network.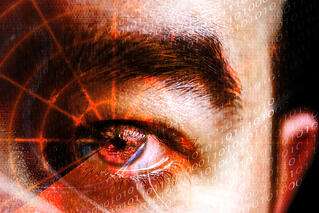 Unfortunately, the new regulations can't turn back the time. The Agency's actions have already harmed could computing service providers, many customers around the world refraining from adopting and using U.S.-based cloud computing software solutions, including mobile ERP applications, for the time being. Even worse, recent estimates issued by Forrester, Gartner and ITIF indicate that U.S.-based cloud computing companies will lose between $35 and $180 billion by 2017 as a result of the NSA's surveillance controversy.
Since many people avoid local service providers these days, an increasing number of foreign companies will start to market their products and services in the U.S., making it harder for local businesses to recover after the "Snowden Incident." As foreign companies will continue to develop and market new products and services in the country, they'll attract a high number of U.S. customers, gaining their trust and grabbing more market share. Thus, the real cost of the loss of consumers' trust along with the impact on mobile ERP applications over the long term is almost impossible to quantify.
Dealing with the "Issue"
In an attempt to defend their position and maintain their sales and profitability, many U.S. cloud computing companies have asked for the government's permission to publish the data requests received from the NSA. Being as transparent as possible about data usage could help cloud computing service providers regain the trust of their customers.
What did Microsoft do? Besides teaming up with other tech giants in an effort to block the NSA's surveillance program, Microsoft has made impressive progress, increasing security for all the services provided via Outlook, SkyDrive, Office 365 and mobile ERP applications.
Today, Microsoft uses new encryption protocols, data sent across public and private networks being encrypted by default. This means that any information collected without authorization remains encrypted, thus useless to anyone who intercepts it.
Some U.S. cloud providers have decided to open subsidiaries in Europe. Others have followed Microsoft's example, considering that opting for advanced security measures could be more beneficial for both organizations and consumers. Whichever side a cloud computing company chooses, it should expect more questions from customers, and greater demands regarding the confidentiality and safekeeping of data. Under present circumstances, the organizations placing greater emphasis on data protection are more likely to attract new customers and boost revenue.
What about you? What steps should you take to protect your company? If you're looking for a mobile ERP solution, you should give careful thought to the risks associated with storing your data in the cloud. Although most tech organizations have already developed new security protocols to prevent and discourage cyberattacks, no one can guarantee absolute protection, especially when state agencies have so much computing power.
However, choosing a reliable cloud computing company that does everything it can to protect the sensitive data of its customers is the best thing you can do to make the most of mobile ERP applications and keep your reputation intact. Furthermore, you may ask your cloud computing service provider to notify you about government requests to access private information so that you can join the fight against unauthorized data collection.