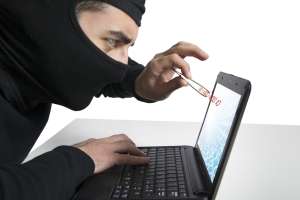 Since all these could have been easily prevented by strengthening disbursement controls, performing regular audits, standardizing policies, and keeping an eye on university bank accounts and vendor contracts, indifference combined with lack of action is actually the factor that has discredited the university.
ERP Accounting Software: Fraud Detection and Prevention
Organizations rarely comment on fraud-related topics, even though it's well known that, on average, fraud costs companies millions of dollars annually. Some common tricks unscrupulous employees use to defraud organizations include manipulation of payment files sent to banks; modification of client names, addresses, and payment information; creation and approval of fictitious vendors, refunds, and purchase orders; overcharged hours or workloads; and selling sensitive information to third parties.
According to auditors and analysts, opting for an ERP accounting software system is one of the best ways to detect, diagnose, and investigate cases involving the abuse of the accounting system, while preventing fraudulent conversions of any sort. Over the years, a number of advanced ERP solutions have been developed to help organizations do all these things, and even avoid non-compliance relating to lack of regulatory knowledge. Here is how an ERP system can assist an organization in mitigating fraud and non-compliance issues:
Audit Tracking: Unlike manual systems, in which documentation can "get lost" or be replaced without a trace, an ERP system can be set up to issue comprehensive activity reports, grant users access to transaction history, verify external data sources, display time/date/user identification data, and integrate reporting with other features. With special functions, users can look up cash transactions and even drill back to source documents.
Alerts: Alerts on certain fields can also be set up so that you'll be notified about any changes made. For instance, you can customize the system to send alerts whenever names, addresses, and banking details on client accounts are changed. Additional tools, such as the FIM (file integrity monitoring) and IDS (intrusion detection system) included in Dynamics AX, notify system administrators of any irregularities in file integrity and network access.
Access Restriction: Another useful function included in most ERP accounting software solutions is user access restriction. By enforcing segregation of duties along with strict authorization mechanisms throughout workflows, an ERP system will prohibit fraudsters from performing operations they aren't authorized to do. Even if an employee has the authority to add a new vendor or change payment information, someone in authority, such as the CFO, must review and approve all requests. ERP technology can also be used to automate electronic fund transfers, which will eliminate the risks associated with using checks. Besides improving internal controls, an ERP system can help you follow industry-specific regulations, laws, and practices.
Advanced ERP solutions can make a huge difference in preventing incorrect and fraudulent activity. However, it's critical to keep in mind that even the best software products have vulnerabilities that a cunning fraudster can take advantage of. Thus, besides using a reliable ERP system, specific preventive measures should be implemented, such as installing a CCTV system, advanced locking solutions, or authentication technology (e.g. ID badge, fingerprint, or retina recognition software).
Moreover, risk management should be considered a top priority during ERP implementations. Analyzing business risks and configuring the application to address and solve those risks will not only prevent accidental and deliberate losses down the road, but also help with managing documentation and regulatory compliance.
Another task to complete is to make your employees more responsible for maintaining internal control. By combining advanced ERP accounting software technology with the professionalism of your employees and appropriate policies, you'll create a strong control system that can help you detect, eliminate, and prevent fraudulent user activity at all levels.