3 Popular ERP Software Implementation Options - Pros and Cons
Moving from a legacy business management system to a modern ERP (Enterprise Resource Planning) solution is no small task. The ROI is significant and the effort is worthwhile once you get it up and running. According to the Aberdeen Group, implementing a new ERP solution could reduce operational costs by 23%, reduce administration costs by 22% and increase on-time deliveries by 24%. In our experience as ERP implementation experts, it is important to consider what implementation approach is best for your business. Previously, we reviewed implementation costs in one of our most popular blogs entitled "How Much Does an ERP Cost?"
The cost of the actual ERP solution is just a fraction of the overall costs. As functionality increases the cost and benefits also increase. Moving to a cloud ERP system can dramatically reduce your overall costs over time.
In this blog, we'll review the Pros and Cons of the most popular ERP software implementation options, big bang, phased rollout, and parallel ERP implementation.
Hopefully, you plan to work with an ERP implementation expert to help you make an informed decision on what's the best solution for your business. ERP software experts are vital to help you from the selection process to the ongoing improvement lifecycle of your new ERP system. The next big consideration is how to get started with your ERP software implementation.
The ERP implementation experts you hire are vital to your ERP project management team. The good news is you have options. What's the best implementation approach for your business, big bang, phased, parallel or something else?
Big Bang ERP Implementation
Pros
Lower cost of implementation and ownership
Rapid deployment - many software partners and publishers offer this option
Old legacy system is replaced with new system
Data conversion
Faster ROI
Cons
Higher risk of unforeseen issues with testing the new system
Data migration can be a big part of the project so plan in advance
Expect to make time for testing before go-live date
Rapid change management and training required
Phased Roll-out ERP Implementation
Pros
Reduce risk by separating departments and/or projects into manageable parts
Evolve over time while allowing workers to focus on work
May be preferred with multiple locations
Cons
Scope creep is a risk where motivation or focus decline over time
Could lead to missed deadlines and a long dragged out and costly implementation
Parallel ERP Implementation
Pros
One system in live mode and one in test mode allows you to test the new system against the old system
Less chance of unforeseen issues with the new system
Cons
Operating 2 systems can get confusing and reconciliation becomes a nightmare, not to mention the added stress to your team
Slower ROI
Higher cost of implementation and total cost of ownership
Additional articles related to ERP implementation by Clients First Business Solutions:
Download this report to learn more about the cost savings and benefits of upgrading to a modern ERP software solution.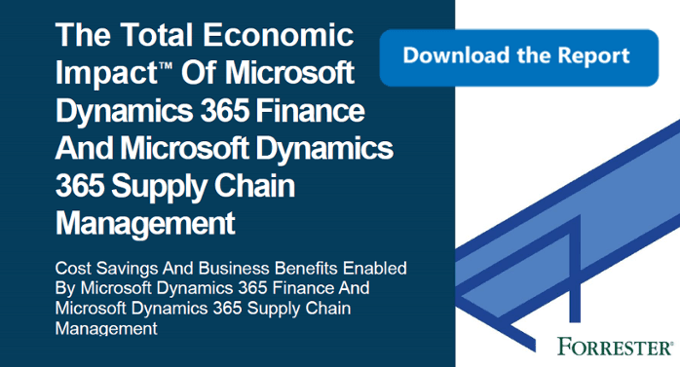 Implementing a new ERP solution requires product knowledge and expertise. There is no one strategy that fits all businesses. Please contact Clients First to discuss options. This is where our Clients First ERP consultant team step in to help. Our methodology makes possible a seamless transition between legacy systems, applications and databases to the latest technology.
Let us help you explore your options to select the best fit for your unique business process requirements.
Industry expertise and experience
Clients First consultants have direct experience in the industries we support. The Clients First Texas and Minnesota offices are known for vertical expertise in manufacturing, job shops, maintenance, repair and overhaul (MRO) for aviation or heavy equipment organizations . We have customers in other industries too including make to order/engineering job shops, project manufacturing, field service, and wholesale distribution.
We're a Microsoft Gold ERP Partner, a Certified Cloud Service Provider (CSP) and an Acumatica Gold Partner.
Please contact us for a free evaluation of your current manufacturing, supply chain, field service or nonprofit business. We'll work with you on a plan to implement Dynamics 365 Business Central, Dynamics 365 Finance and Supply Chain Management or Acumatica Cloud ERP to improve your bottom line.
Contact Us: Email: Dallas/Fort Worth, Texas info@cfbs-us.com or Minneapolis/St. Paul, Minnesota or call us at 800.331.8382.
We're located in Dallas, Texas and Minneapolis, Minnesota, and we service companies across the U.S. and worldwide.