How Much Does a Typical ERP System Cost?
According to a recent report from Panorama Consulting, companies have invested more than $6.5 million in ERP solutions between 2010 and 2013. Although the survey participants vary in industry, size, location, and needs, all of them admitted that ERP implementation costs have been affected by several factors, as follows: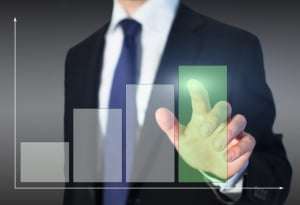 Software License
Most ERP solutions come with software license fees, which must be paid prior to system implementation. Software costs are often divided according to "Tiers." For instance, Tier 1 delivers the most powerful ERP systems, which serve the needs of large enterprises. The ERP systems categorized as Tiers 2 and 3 have a tighter focus, being appropriate for small- and mid-sized companies. Within the same category, ERP software prices are competitive. If you're considering a Tier 2 solution, for example, the cost will be remarkably similar to that of other systems within the same Tier.
Service and Infrastructure
Implementation services, maintenance, and infrastructure define three important components that impact the total ERP system cost. To begin with, your organization must consider how much support it needs for implementing the system. If you have in-house IT staff or a third-party IT consultant, it's essential that you talk with the person who will manage your ERP project to ensure that he or she has the necessary knowledge, skill, and experience, not only to install the system, but also to customize it to fit your organization's needs.
On the other hand, if you enlist the services of the vendor providing the ERP solution, implementation costs will probably cover consulting, planning, installation, custom development, training, testing, maintenance, and any additional changes your organization may need in the future in order to operate optimally. Infrastructure costs relate to the equipment your company may need to purchase, such as new servers, workstations, etc.
Third-Party Software
Many ERP solutions propose third-party software products to extend ERP system functionality. For instance, Microsoft Dynamics products can be complemented with a series of add-ons to create documents and reports, perform custom data extractions, and generate barcode labels.
As a general rule, software, including third-party products, represents about 30 percent of the total ERP costs, while infrastructure is another 20 percent. This means that the remaining 50 percent usually goes towards consulting, implementation, training, and maintenance.
Customization
The functions and modules your organization needs to operate efficiently will affect the overall ERP system cost. While basic functionality, typically including between 30 and 50 applications, may be appropriate for a small company, a large enterprise may need hundreds of applications. As expected, additional modules and features will drive up the total project cost. Therefore, it's critical that you carefully assess all of your business areas to avoid investing in unnecessary functionality.
Type of Company
Large organizations require not only more complexity, but also have a greater number of users. An essential aspect to consider is that most ERP solutions are priced on a per user basis. How much can you expect to pay per user? Rough estimates indicate anywhere from $1,500 up to $4,500. Yes, that much. To give you an idea of how much your organization may pay for an ERP system, you should know that prices range between $15,000 for basic ERP functionality, including 5 concurrent users, to as much as $200,000 for a complex ERP solution, with dozens of users. It's important to know that these figures don't include significant customizations.
Occasionally, major industry players offer exclusive promotions to allow companies to get advanced ERP solutions for less. For example, Microsoft has recently launched "Give Me 5" and "Get 3 More 4 Less" Dynamics NAV promotions, which imply a much lower ERP system cost. Both promotions are valid through December 27, 2014.
To learn more about purchasing and implementing the right ERP for your company, reach out to Clients First. Our friendly team will be happy to walk you through the beginning steps and/or schedule a demo. Email us here, or call us at 877-870-0086.