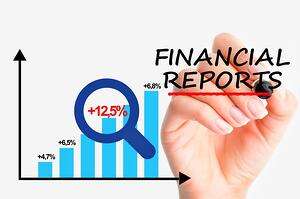 As a CFO, part of your job includes evaluating and advising on the impact of long range planning, along with the introduction of new programs and strategies to ensure credibility of the finance group by providing timely and accurate analysis of budgets, financial trends, and forecasts. One of the best ways to ensure this credibility is to implement an ERP system.
When you're choosing an ERP solution, it's important to consider the solution provider in order to ensure a successful ERP implementation. By working closely with an experienced ERP vendor, you'll have all the support you need during and after system implementation. When unexpected errors occur or misunderstandings arise, having an expert by your side is critical. Stability, market presence in the region, past successes, expertise, adaptability, and innovation are important considerations to ponder when selecting your vendor.
There are distinct differences in systems, for example, between Dynamics AX and Dynamics NAV. This is also true of solution providers. Clients First is dedicated to providing solutions that bring value to our customers.
Clients First Overview – Our Value Proposition
Clients First is rated in the top 1% of VARS. View testimonials that demonstrate our past successes, expertise, adaptability, and innovation. Clients First has enjoyed exceptionally strong customer loyalty over the past twenty years, with some of the most enthusiastic references you'll find anywhere. Most, if not all, of the references are still utilizing the same software product we originally implemented for them, with improvements and upgrades made along the way.
We understand the subtle nuances and elusive intricacies involved in either manufacturing or delivering a superior product to an ultimately satisfied customer. We also understand the challenges of then servicing that customer to keep them coming back the next time they have a need. As business technology is a moving target, we have made it our business to offer the best software solutions available, while understanding how to apply them in the most efficient and cost effective manner possible.
From producers to distributors to providers of professional services, we've tackled some of the most challenging software implementation projects imaginable, while managing to keep our customers happy and satisfied. Our goal is to get your customers to feel the same for you.
And at the end of the day, that's the only thing that really matters anyway.
Diverse Experience
Clients First's customer base is diverse in the MRO and manufacturing industries. Because of the built in flexibility of our solutions, we've been able to engage a wide range of companies, both large and small. From aircraft maintenance to turbine repair, from restaurant supply to food processing and distribution, from gaskets to widgets, and from plastics to metal fabrication, we've implemented hundreds of systems and solved countless process challenges. After so many years, with all of this accumulated experience, it just becomes intuitive over time. It's what we do every day, and the advantage to you is that we bring this wide breadth of knowledge to your planning table, and always with your best interests in mind.
Clients First's technical prowess is second to none within the business consulting industry. We have often been tapped to tackle some of the most challenging integration and development projects, in some cases after a previous solution provider was unable to deliver a viable solution. Crossing the finish line with a satisfied client is always the objective, while doing so in the most efficient and straight forward manner possible.
To find out more about the unique combination of services offered by our team, call us at 800.331.8382, or email sales@clientsfirst-tx.com. Clients First Texas is a Dynamics Gold Certified Partner specializing in AX and NAV. We are located in Dallas/Fort Worth with 6 other locations nationwide.
*A version of this blog was published on ERP Software Blog. We are republishing it as this is a multi-part blog.