Today, strict control of business can be achieved with the help of a job order costing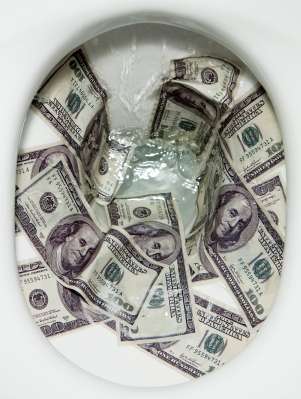 system that has the role to reduce the discrepancy between the standard and actual performance indices. Unfortunately, many Maintenance, Repair & Overhaul (MRO) business owners who know very little about job order systems end up choosing the most inappropriate solutions for their companies. This leads to undesirable repercussions, such as high maintenance costs and service delays, triggering loss of customers and profit.
Obsolete Processes that Can Make Your Business Fail
The following paragraphs present the top five obsolete job order costing methods that many MRO companies use today.
Combined Systems: The desire to create a complex job order costing system persuades many businesspeople to combine independent costing solutions. However, using multiple systems that have different, even contradictory functions can prevent growth by simply causing confusion. For instance, a job order system with two different terminals may cause redundancy by communicating a single job order twice (once for each terminal). In this case, you might schedule the job order twice, double the amount of materials needed, and dispatch two different teams for the same task. This will negatively impact your overall activity.
Manual Quote Entries: This method only gives access to a limited number of employees, excluding important members, such as engineers and maintenance team leaders. This can be detrimental to your business especially when you're quoting a certain task that you think it takes one hour to complete, while it actually requires your staff to work three hours. In this situation, the input of your personnel is critical because it can help you calculate quotes accurately and prevent inconsistent outcomes, delays, and waste.
Overhead Cost Allocation: The traditional method of allocating overhead costs assigns indirect costs to maintenance tasks based on labor hours. This indicates that labor hours define the underlying cause of overhead. However, overhead costs are influences by many other factors, including rent, gas, electricity, and wages. Without using an advanced job order costing system, you may fail to calculate costs correctly, which leads to loss of profit.
Manual Inventory Tracking: A manual inventory system can make you order materials and tools you already have. Additionally, you may need to hire more employees to perform certain inventory tasks. Inaccurate inventory records and additional personnel increase costs, lowering profit margin.
Manual Financial Analyses: Studying the relationship between costs, volume, and profit can be a time-consuming process. Furthermore, you may need to hire a professional who can estimate probable profit and losses at different levels of activity.
As it can be seen, all these obsolete methods are very costly. However, integrating an ERP solution into your business can help you update your system and cut down costs.
Benefits of Using Advanced Job Order Solutions

Here is how you can use a job order costing system to improve the five areas mentioned above.
Centralized System: An ERP solution delivers a centralized system that allows you and your employees to complete a series of tasks, such as accessing data from different locations ; making adjustments that eliminate redundancy; and getting reports, including stock updates and financial analyses. Covering different areas of operation, this system guarantees profit growth.
Automatic Quoting Functions: An advanced costing system is equipped with functions that analyze profits, while you're creating quotes. Based on pre-set functions, it can also notify certain employees to take part in the quoting process. To improve communication, the system includes protocol capabilities of VoIP and instant messaging.
Activity-Based Cost Allocation: A job order costing system has special features that calculate costs based on maintenance activities. This approach improves control of overhead by relating costs to maintenance tasks instead of products.
Automatic Inventory Tracking: This system enables you to purchase materials and equipment based on actual requirements, helping you prevent buildups of obsolete materials and shortages of necessary parts.
Automatic Analyzer: An ERP solution has integrated functions that update the relationship between costs, volume, and profit whenever you input new data. Providing well-defined analyses, this solution represents the best plan for the future of your company.
In conclusion, an advanced job order costing system can help you adapt maintenance processes and adjust strategic initiatives to manage changes in the market and sustain business growth.