Since Dynamics AX R3 will be launched soon, more and more businesspeople are looking forward to its anticipated capabilities. Some of the new features included in this upgrade promise to help organizations respond to key pain points, such as low levels of productivity and cost management inefficiencies, by allowing them to take employee procurement, time, and expense control to a whole new level.
Efficient Management of Employee Procurement, Time, and Expenses
This year's Microsoft Convergence focused on employee procurement, time, and expense management more than ever before especially because Ax 2012 R3 comprises new capabilities that empower employee self service. Below you can find out how these capabilities affect employee procurement, time, and expense management.
Procurement Management
To begin with, Dynamics AX 2012 R3 makes available a series of new, more flexible e-procurement features that eliminate time-consuming paper-based requisition methods. Bringing superior transparency to the procurement process, AX R3 will allow your employees to:
Use project-specific solicitation methods
Specify solicitation notice types for better procurement management
Consider vendor scoring criteria before adding them to projects and assigning them to tasks
Use amendments to communicate changes made to Request for Quotations (RFQs)
Implement custom sealed bid methodologies on all RFQs
Develop questionnaires to ensure that only qualified vendors/contractors place bids on your projects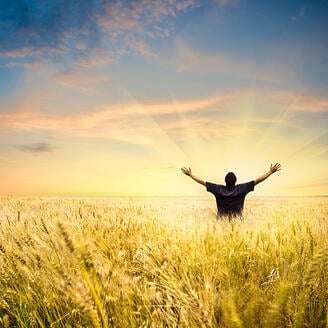 In addition to all these, AX 2012 R3 makes available a separate self-service portal that enables vendors to view all open and closed solicitations together with the changes made through amendments; take advantage of opportunities they might not have realized before; place bids on RFQs; and communicate with your organization easier than before. What do all these mean? Simply put, the new AX 2012 upgrade will help you get the best bid whenever you buy products and services from external sources.
Time Management
Nowadays, it's quite common for employees to be on the move while doing their jobs. Considering this aspect, Microsoft has decided to focus on employers' management of employee time and attendance, on one side, and employees' control of their own working time, on the other. As a response to this, Dynamics AX R3 provides new mobile applications that make it easier for users to complete certain tasks and even improve their efficiency on the go.
For instance, your employees can upload the time entry application included in R3 to their mobile devices to capture the time worked on each project. Then, they can use the same application to connect their mobile devices with on-site Dynamics AX software, which uses the information to develop timesheets. Since project managers are no longer required to draft extensive timesheet reports, they can focus on more important tasks. In addition, getting real-time information on employee time and attendance can help your organization manage projects more efficiently.
The request application is another intelligent add-on that enables your staff to require the things they need to do their jobs. With the help of this application, employees are able to submit budget, timesheet, and expense requests to be approved by superiors. On-the-go approvals of requests enhance task completion, promoting superior results in billing procedures, which will positively impact your working capital.
Expense Management
The mobile expense management feature included in R3 facilitates the capture and reconciliation of expenses while traveling. Your employees can use this feature to send travel requisition, purchase, and expense reports for review and approval by project managers, allowing them to monitor expenses in real time. As a result, you'll be able to fine tune your expense policies to reach a point where all those involved, including your organization, your customers, and your vendors, get the financial results they expect.
Revolving around leveraging self service across organizations, Microsoft Dynamics AX 2012 R3 delivers a global, powerful and simple to learn and use ERP solution ready to support a wide variety of industry-specific processes. With this system on your side, you'll be able not only to modify certain procedures so that you can take advantage of new business opportunities, but also to drive employee involvement and innovation according to role-tailored access in order to enable superior collaboration and unlock greater productivity. With a focus on improving business operations and customer experience, AX R3 upgrade is everything your organization needs to thrive.